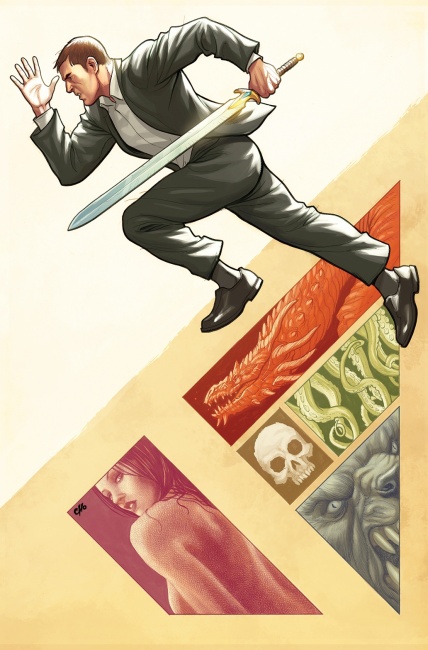 BOOM! Studios will launch a new series called
Skybourne,
written and drawn by Frank Cho, on September 7.
Cho is best-known for his work on the comic strip Liberty Meadows, as well as his work on Totally Awesome Hulk, Mighty Avengers, X-Men, and Shanna the She-Devil for Marvel. The main cover and intermix cover will be done by Cho, with a 25 copy incentive cover done by Brandon Peterson and a 50 copy incentive cover done by Geof Darrow.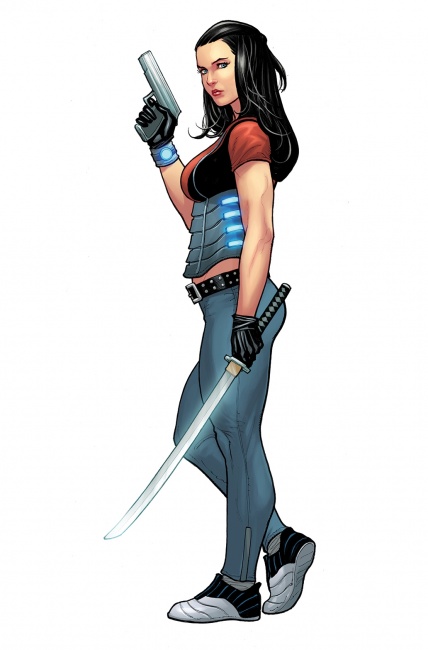 The five-issue
Skybourne
will be a fast-paced action series set in a world where the legend of King Arthur is alive and well. Skybourne is the only man who can stop the evil wizard Merlin from destroying the world. Cho called the series "one of the most cinematic stories I've envisioned."
See all four covers in the gallery below.