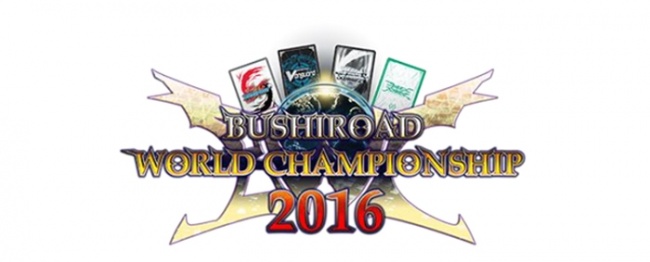 Bushiroad has announced its Bushiroad 2016 World Championships, which will include events in 25 cities around the world starting in August and running through next January.

This year, all four English edition Bushiroad games will be included in the tournament: Cardfight!! Vanguard, Weiss Schwarz, Future Card Buddyfight, and Luck & Logic. This will be the first year that the English edition of Luck & Logic is included in the World Championship.

Bushiroad has also expanded the tournament series to include Regional Qualifier events in 25 different cities, adding events in Chile and Indonesia. There will be 11 events in North and Latin America, six in Europe, and eight in Asia and the Pacific.

Event prizes include an exclusive vertical deck case, promo cards, and lapel pins for the top eight players at each Regional Qualifier. Top players in the regionals will advance to the three Continental Championships to compete for the World Finals held in Tokyo, Japan.

Bushiroad has also introduced a new Store Championship Circuit in the United Kingdom and Germany, where participating retailers will host events that can give their customers a boost in their Regional Qualifier tournaments.