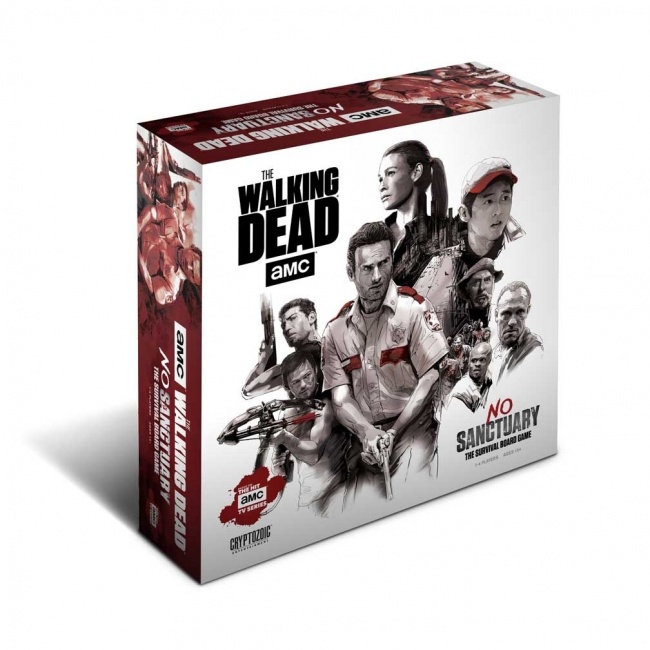 Cryptozoic will release a cooperative minis game based on the hit AMC television series
The Walking Dead
in 2017.
The Walking Dead: No Sanctuary was created by veteran designers Adam and Brady Sadler (Star Wars: X-Wing Miniatures Game, Warhammer Quest: The Adventure Card Game). The game is based on the AMC television series, and features situations and characters from the show.
In the game, two to four players must work together to survive and overcome a series of challenges while pursuing their own secret motivations. One player acts as the group's leader, guiding their actions in the game, while the other players can defy the leader's decisions at the cost of Stress and a loss of Trust within the group. If the group's Morale sinks too low, or if even a single character is killed by the zombies, all the players lose.
The Walking Dead: No Sanctuary features unpainted 35mm PVC figures representing four heroes from the series (Rick Grimes, Glenn Rhee, Andrea Harrison, and Daryl Dixon) as well as zombies and other rivals for the group to confront. Each character has their own player board, tokens, and 15-card deck. In addition, the game includes 6 double-sided map tiles, 156 cards, 8 custom dice, game tokens, and a scenario booklet. MSRP has not been announced.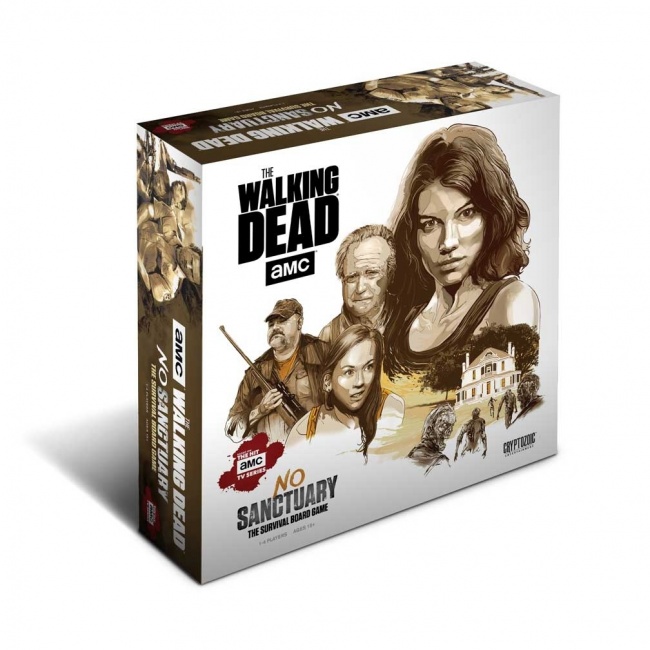 Cryptozoic also plans to release two expansion sets—
What Lies Ahead
and
Killer Within—
each with four additional characters, more enemy figures, new scenarios, and game cards.
(Click any image for larger view.)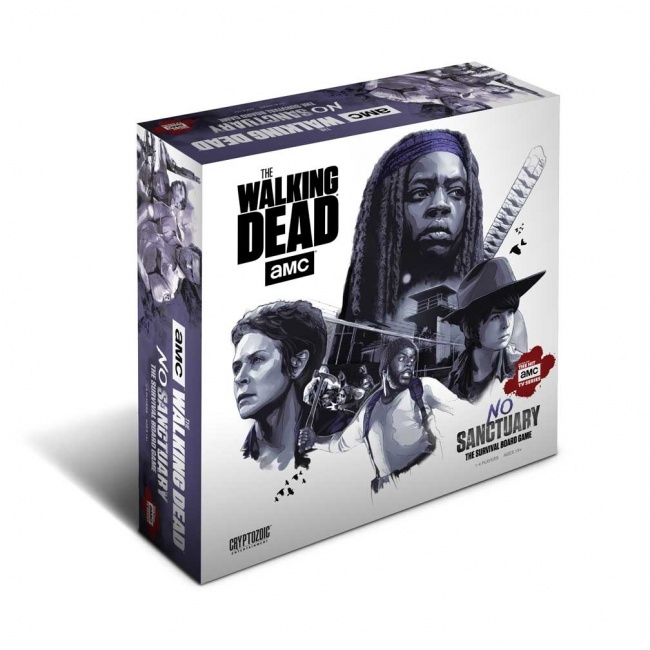 The project is currently seeking funding through Kickstarter, with a campaign that includes a retailer-only funding tier that includes six copies of the game and six sets of minis and cards for the Kickstarter-exclusive Lori Grimes character add-on. Cryptozoic expects to deliver backer copies of the game in July 2017, with release into the trade to follow.