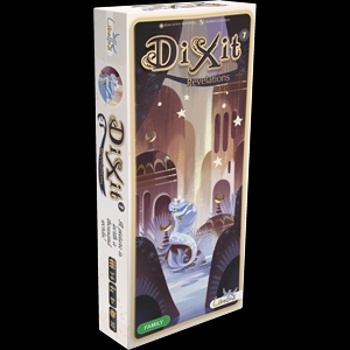 Asmodee NA has announced expansions for three of its titles: Dixit: Revelations, Colt Express: Marshal and Prisoners, and StoryLine: Scary Tales.

Dixit: Revelations features the art of French illustrator Marina Coudray, and looks entirely different than art from previous Dixit expansions. With images that convey elements from everything from Art Deco to Surrealism, there are plenty of incredible, eye-catching cards to stir the imagination. Coudray's art brings bridge from classic fables to modern life and style, and this expansion will bring new excitement to any Dixit game. This expansion requires the base game and releases in Q4. MSRP is $29.99.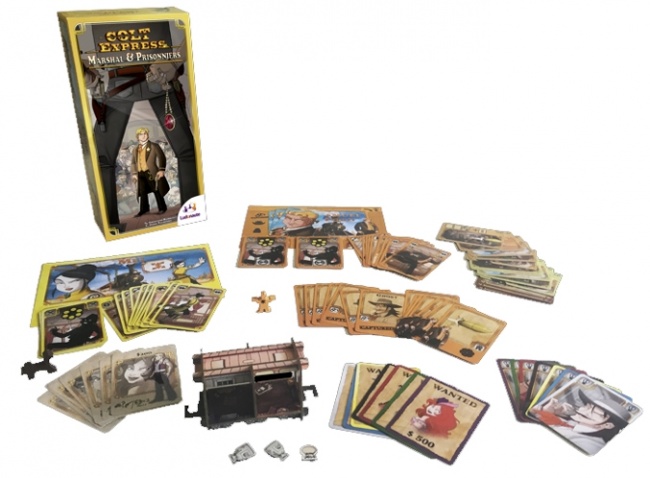 Colt Express: Marshal and Prisoners
brings new life to the Spiel des Jahres winning game
Colt Express
. This expansion gives one player the opportunity to play the marshal, unlocking entirely new elements of game play. Add a prison car to the train, meet the new character Mei, and explore the possibilities of a new Action card: Brilliant Idea. This expansion requires the base game and releases in Q4. MSRP is $24.99.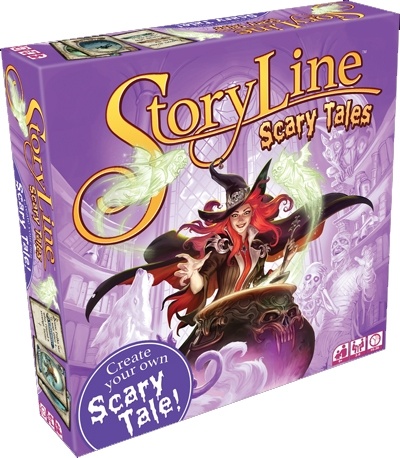 StoryLine: Scary Tales
is the second game in the
StoryLine
game line. In this storytelling card game, 3 – 8 players create a story together, with each player contributing to the narrative. This game contains 30 narrator cards, 100 illustrated story cards, and 21 tokens. Where
StoryLine: Fairy Tales
brought fanciful adventure stories, this installment introduces frightening and mysterious elements to the tales. This game can be played with or without the prior game. MSRP is $19.95 and an official release date has not yet been announced.
Several games are coming soon from Asmodee in September (see "'Dream Home,' 'Spot It! Fire & Ice,' and 'Shakespeare Backstage'").