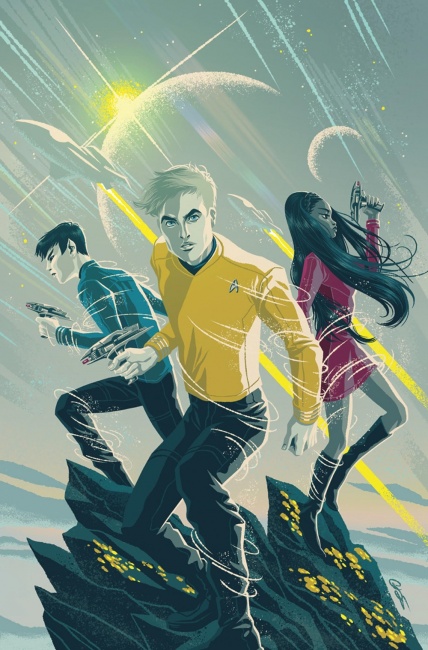 IDW Publishing, under license by CBS Consumer Products, will launch a new ongoing Star Trek comic series in October.

Star Trek: Boldly Go will be written by Mike Johnson, with art by Tony Shasteen. This series will succeed the current series, which is ending after 60 issues. Star Trek: Boldly Go will follow the events of the movie Star Trek: Beyond which is opening in theaters this Friday (see "Enemies and Allies Appear in 'Star Trek: Beyond' Clips").

The series will chronicle the adventures of Captain Kirk and his crew as they face dangers unlike anything the Federation has seen before.