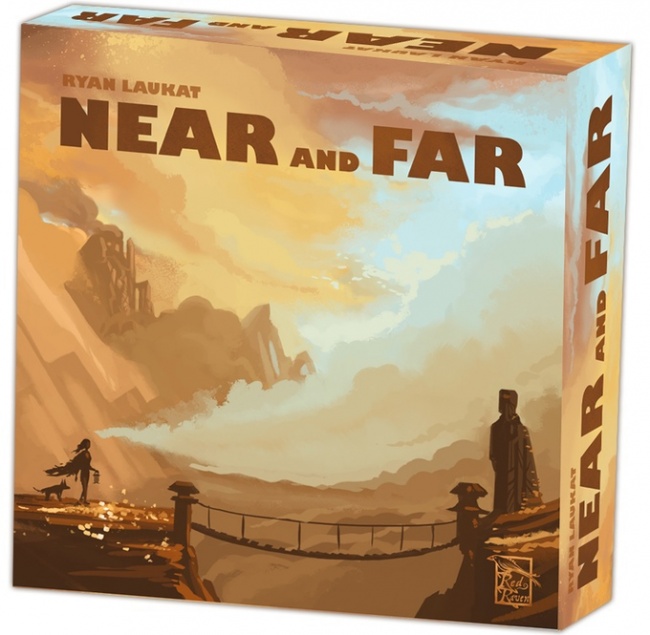 In Q2 of 2017, Red Raven Games will release Near and Far, a map-based storytelling board game sequel to the critically-acclaimed Above and Below.

Designed and illustrated by Ryan Laukat (City of Iron, Eight-Minute Empire), Near and Far combines an atlas of 11 maps and a 100-page storybook to create a linked campaign of tales that follows the adventures of four characters seeking the mysterious Last Ruin in a quest for fame and fortune.

Each player controls a different character, with their own goals, who develop and evolve over the course of the campaign. Along the way the must recruit helpers, manage their supplies, and contend with bandits and other hazards. As the characters move across the map, they will have opportunities to experience side quests and adventures which are revealed by reading sections of the storybook. A character's accomplishments are rewarded with "Journey Points," and the player with the most points wins the game.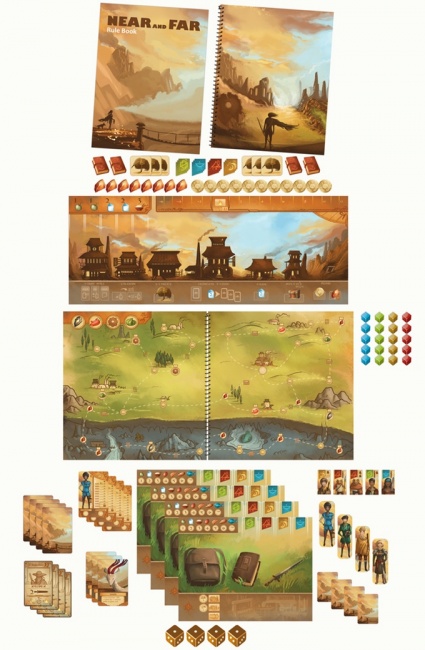 Near and Far
comes with a 24-page game atlas, 100-page storybook, 1 game board, 138 cards, 114 tokens, 4 player boards, 68 wooden discs, 4 dice, 8 plastic standees, and a pencil. The game is for 2 to 4 players, and each adventure takes around an hour and a half to play. MSRP is $59.99.
Red Raven is funding the project through a Kickstarter campaign that has already attracted over $200,000 in pledged support from more than 2,800 backers, with 22 days remaining in the campaign.
Next month, Red Raven is releasing another Ryan Laukat design, Islebound (see "Sail for Mystical Adventure in 'Islebound'").