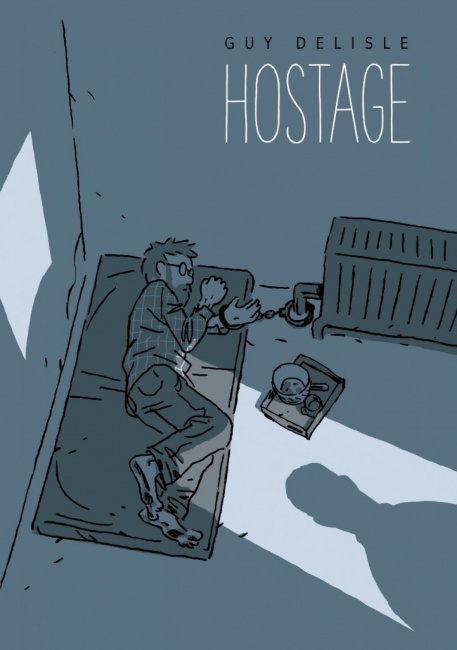 Comic-Con News:
Drawn & Quarterly has announced that it has acquired worldwide English language rights to two highly anticipated graphic novels that will be published in France this year, Guy DeLisle's
Hostage
and
Poppies of Iraq
by Brigitte Findalky & Lewis Trondheim. .Both
Hostage
and
Poppies of Iraq
will be translated by Helge Deschler and published by D&Q in 2017.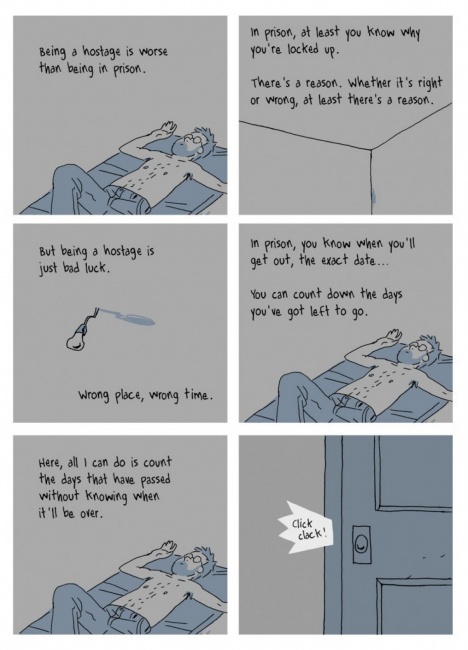 The Canadian-born DeLisle, who created the superb political travel log
Pyongyang
(a film based on
Pyongyang
was deep-sixed after North Korea hacked Sony in response to the movie
The Interview
—see "
Graphic Novel Adaptation Scrapped
"), has spent 15 years working on
Hostage
, the true story of a Doctors Without Borders official who was kidnapped in the Caucasus and held for over 100 days. Hostage, which will be released by D&Q in the spring of 2017, presents a political kidnapping from the point of view of the victim, and the result is a harrowing depiction of a gruesome ordeal where the psychological torture and uncertainty is even worse.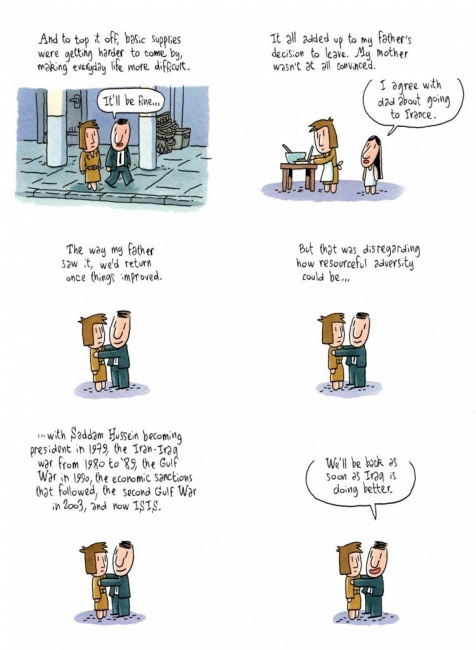 Lewis Trondheim is fairly well-known to North American audiences due to his sword-and-sorcery parody
Dungeon
, but it is his wife (and colorist) Brigitte Findalky, whose life experience is central to the biographical
Poppies of Iraq
, which chronicles her life in Iraq under Saddam Hussein and then in France where the family fled and she had to deal with growing up as an outsider, caught between the strictures of competing cultures. D&Q plans to publish
Poppies of Iraq
in the fall of 2017.