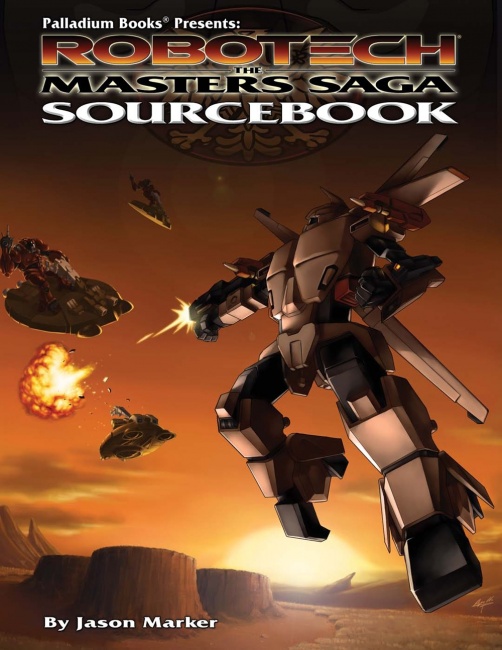 Palladium has announced the re-release of
Robotech: The Masters Saga Sourcebook
next month.
The Masters Saga describes the Second Robotech War and the Army of the Southern Cross, as well as the invading Robotech Masters. The book includes rules and descriptions for more than 40 new weapons, 15 new skill packages, and 14 vehicles, as well as a variety of mecha, power suits, battloids, and bioroids for use in the Robotech game. The book will be 160 pages, and was written by Jason Marker (Star Wars: Edge of the Empire, Rogue Trader).
The new version of the book will be a larger format than the 2009 original, expanded to the standard 8.5" x 11" format used for other books in the Robotech line. It will also feature updated artwork. MSRP is $20.95.
The Robotech comics have recently been picked up by Titan Comics, which plans to begin publishing early next year (see "Titan Preps New 'Robotech' Comics").