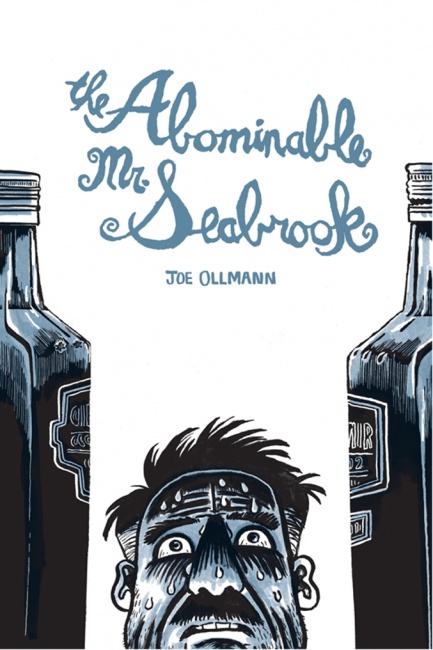 Drawn & Quarterly has announced its winter slate of releases which include titles by Peter Bagge, Joe Ollmann, R Sikoryak, Michael DeForge, Yeon-sik Hong, Vanessa Davis and Lynda Barry.

Releasing on January 24 is The Abominable Mr. Seabrook by Joe Ollmann. The biography details the life of popular travel writer William Seabrook, who popularized the word "zombie." The bestselling author was a secret alcoholic and was deeply obsessed with bondage. Cartoonist Ollmann spent seven years researching the life of this forgotten American writer. The 2-color paperback will have an MSRP of $26.95.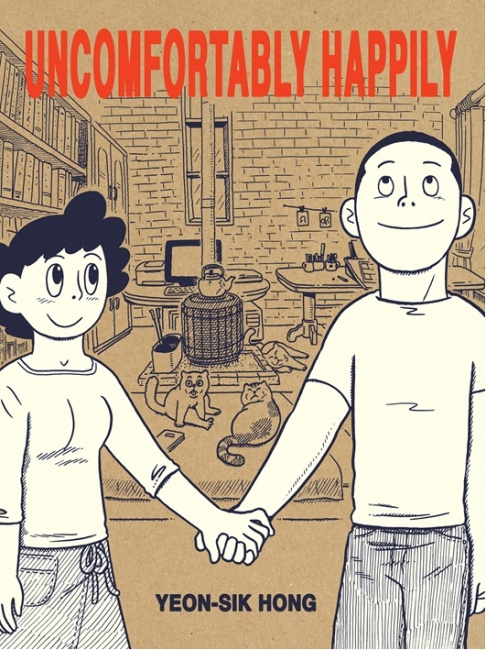 Releasing on February 14 is Yeon-Sik Hong's
Uncomfortably Happy
translated by Hellen Jo. Inspired by the author's life, the story follows a young couple who are fed up with the noise and high costs of the city. So they move to a home atop an uninhabited mountain. They encounter unexpected complications including attempting to get groceries in a snowstorm and finding the mountain's silence as grating as the sirens of the city. The black-and-white paperback has an MSRP of $32.95.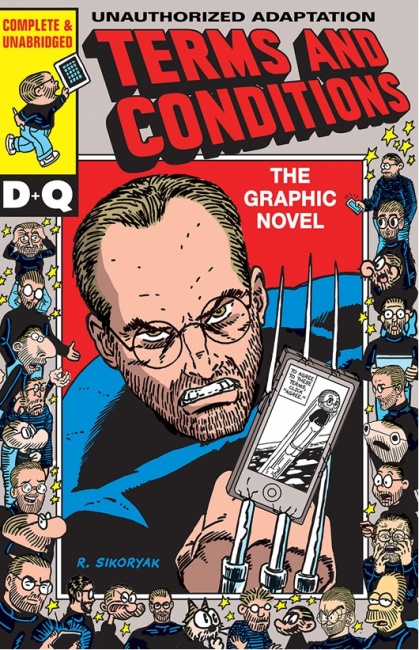 R. Sikoryak's
Terms and Conditions
will be released on February 28. In the graphic novel the author tackles the huge and dense legal document, iTunes Terms and Conditions. Each page includes an avatar of Apple cofounder Steve Jobs juxtaposed with a different classic cartoon strip like
Beatle Bailey
or a contemporary graphic novel like
Persepolis.
The 4-color paperback has an MSRP of $19.95.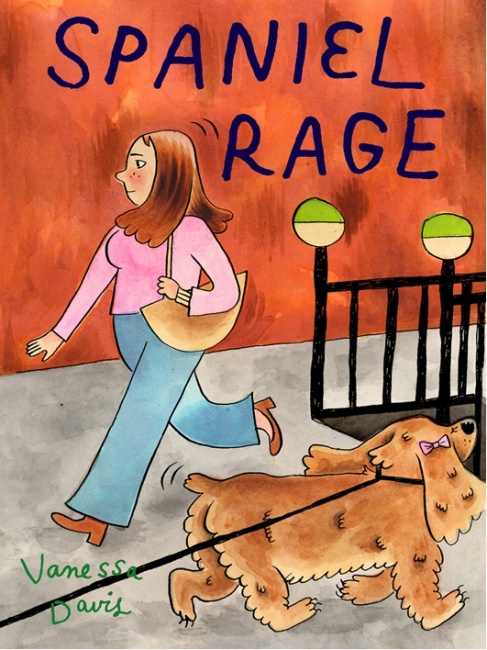 On March 7 a new edition of Vanessa Davis'
Spaniel Rage
will release. Originally released 10 years ago, this autobiographical collection of comics details the author's life as a young, single Jewish woman in New York. The book is full of frank and immediate pencil drawn accounts of dating woes, misunderstandings with her mother and conversations with friends. The black-and-white paperback has an MSRP of $19.95.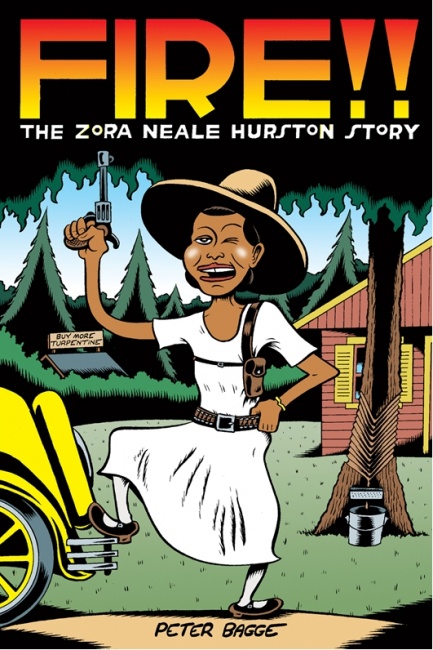 Fire!! The Zora Neale Hurston Story
by Peter Bagge will release on March 14. Hurston challenged the norms of what was expected from African American women in the early 20th Century. Hurston was a writer who attended Howard University and Barnard College. She then went to New York during the height of the Harlem Renaissance and rubbed shoulders with Langston Hughes and Wallace Thurman. She went on to become a noted folklorist and acclaimed novelist. The 4-color hardcover has an MSRP of $23.95.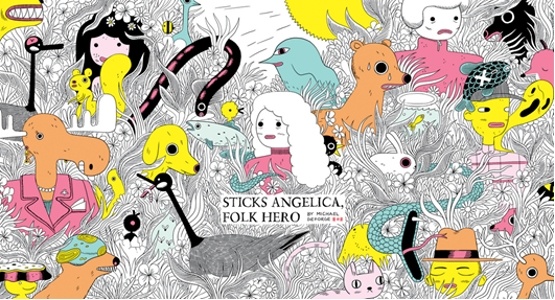 Releasing March 21 is
Sticks Angelica, Folk Hero
by Michael DeForge. In a mix of autobiography, biography and hagiography, the author tells the story of Sticks Angelica, a woman who moves into the woods to escape a high-profile family scandal. When a reporter (Michael DeForge) shows up to interview Sticks for a biography she hits him and buries him up to his neck, and then starts to narrate her way through the forest. The 2-color hardcover has an MSRP of $24.95.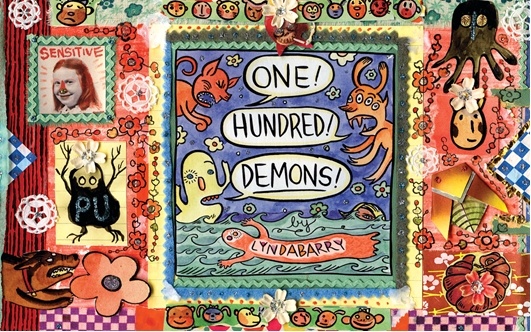 The new edition of Lynda Barry's
One! Hundred! Demons!
will be released on April 11. The book was inspired by a 16th Century Zen monk's painting of a hundred demons chasing each other around a long scroll. In 17 vignettes, Barry turns demons into the moments that haunt you, form you and stay with you. The 4-color hardcover has an MSRP of $24.95.