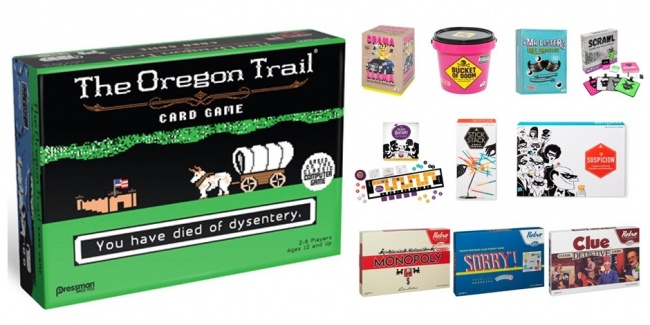 Target has announced plans to release 50 exclusive board and party games beginning this week.

Included in the first releases are Codenames: Deep Undercover (see "New 'Codenames' Game a Target Exclusive") and Ticket to Ride First Journey (see" Introductory 'Ticket to Ride' Is Target Exclusive").Other games include the Oregon Trail Card Game, Marbles the Brain Store, Klask, a retro line of Monopoly, Sorry! and Clue, Really Bad Art, Stick Stack, and Suspicion.

"Entertainment isn't enough anymore. Guests crave experiences to enjoy with their families and friends," said Scott Nygaard, senior vice president, Merchandising. "That's why board games are going through a big resurgence now—and seeing double digit growth at Target. The team has done incredible work with the biggest game-makers, specialty companies and newest start-ups. Together, we're developing exclusive games, like the Oregon Trail Card Game, that our guests love and that make Target a go-to game destination."

Target plans to continue releasing exclusive games throughout the fall.