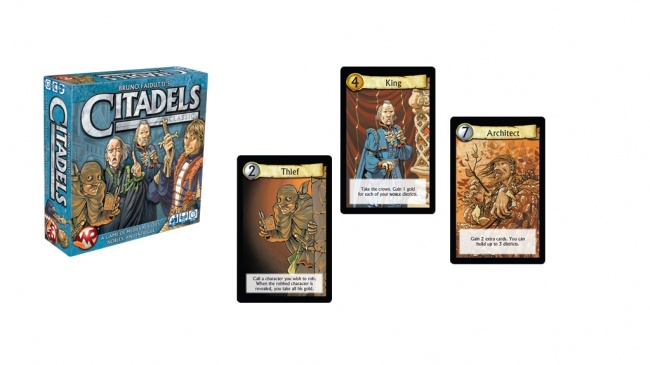 Asmodee has announced an October release date for a second "new" version of Bruno Faidutti's card game, Citadels Classic.

Originally released in 2000, Citadels has proven to be an evergreen title for Faidutti, appearing as a finalist for the coveted Spiel des Jahres that year and it has been translated into over a dozen languages. Citadels Classic is this original version of the game, reprinted in a new edition. It contains the original eight characters, illustrated by Jean-Louis Mourier. It includes all of the purple districts from the original version along with a few from the Dark City expansion, chosen by Faidutti.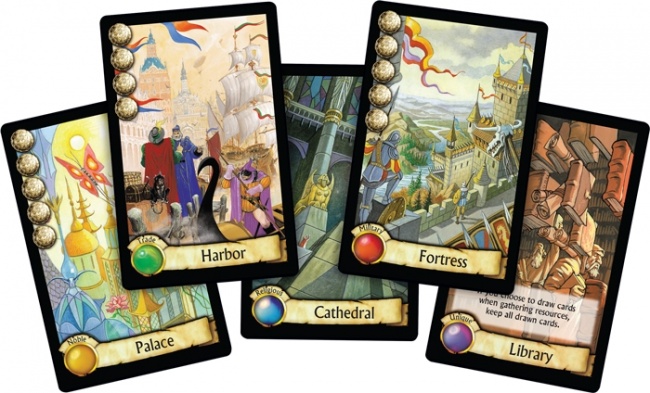 Citadels Classic
is packaged in a compact square box and includes 84 cards and 25 tokens. The game is for 2 to 7 players, ages 10 and up, and plays in less than an hour. MSRP is $12.99.
An updated and expanded version of Citadels packaged in a larger box will also release in October (see "Bruno Faidutti's 'Citadels' Gets a Facelift").