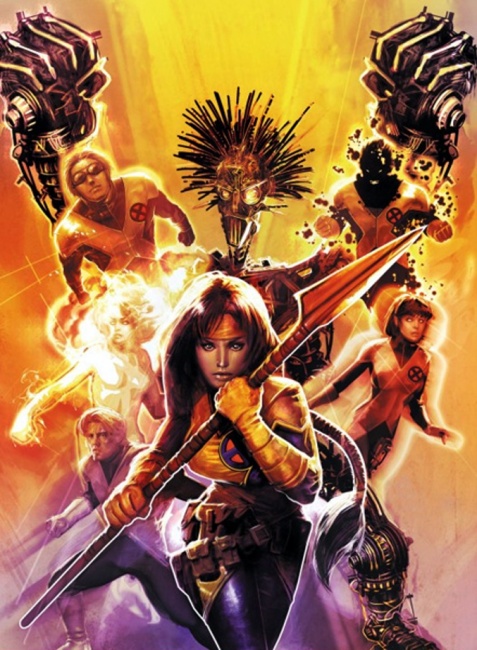 Fox has named Scott Neustadter and Michael H. Weber, the team behind the hit YA movie adaptation
The Fault in Our Stars
, as writers for the upcoming
X-Men
spinoff
New Mutants, THR
is reporting.
The film will be directed by Josh Boone, who directed The Fault in Our Stars. Simon Kinberg is producing.
The story focuses on a group of diverse teenage mutants which include Native American Danielle Moonstar, Scottish girl Wolfsbane, Brazilian ladies man Sunspot, a Kentuckian called Cannonball, Russian teen Magik and an alien named Warlock.
New Mutants was created by Chris Claremont and Bob McLeod, and first appeared in Marvel Graphi Novel #4 in 1982. The team got their own title in 1983 which ran until 1991. A second New Mutants series was launched in 2003. A third series debuted in May 2009.
[Update: This article was revised on 11-9-16 to reflect this project as a feature separate from Fox's planned X-Men spinoff TV show (see "Fox Picks Up Marvel 'X-Men' Series").]