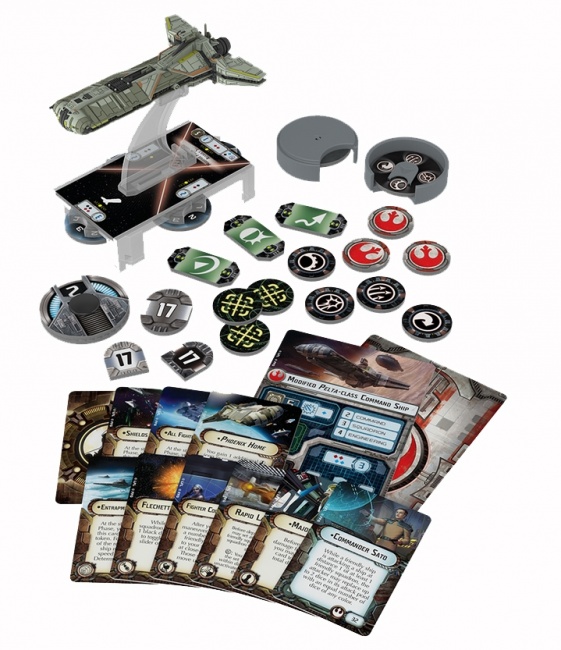 Fantasy Flight Games has revealed the November releases for its fifth wave of expansions for Star Wars: Armada.

Phoenix Home, the nerve center of the Rebel Fleet under the command of Jun Sato, is the focal point of the Phoenix Home Expansion Pack. A small-base ship, Phoenix Home doesn't have a great deal of firepower, but it is a great command center. The expansion pack contains one pre-painted miniature starship, two ship cards, ten upgrade cards, and a collection of dials, bases, pegs, and tokens. MSRP is $29.95.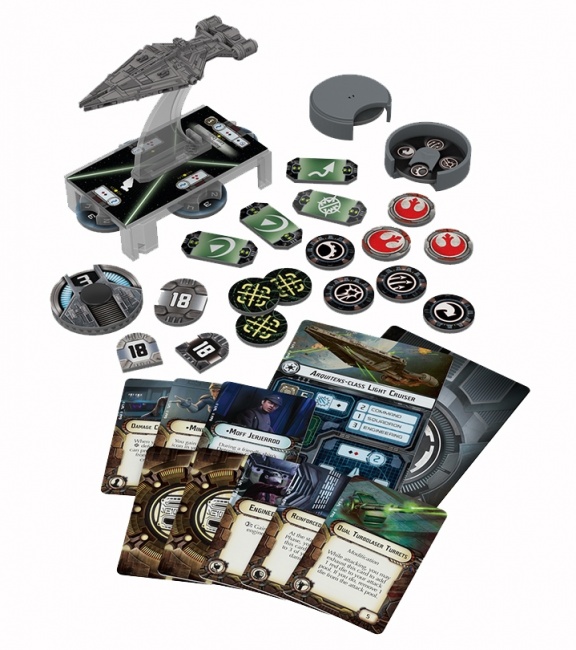 Its counterpart, the Imperial light cruiser (a ship introduced in
Star Wars Rebels
), is the Empire's small-base vessel. It has excellent long-range fire support, and is a communications and blockade ship. In addition to the pre-painted miniature spaceship, the expansion pack contains two ship cards, eight upgrades, and all requisite accessories. MSRP is $19.95.
Many other Star Wars products are coming from Fantasy Flight in late 2016 (see "Fantasy Flight Reveals Next 'Star Wars' Releases").