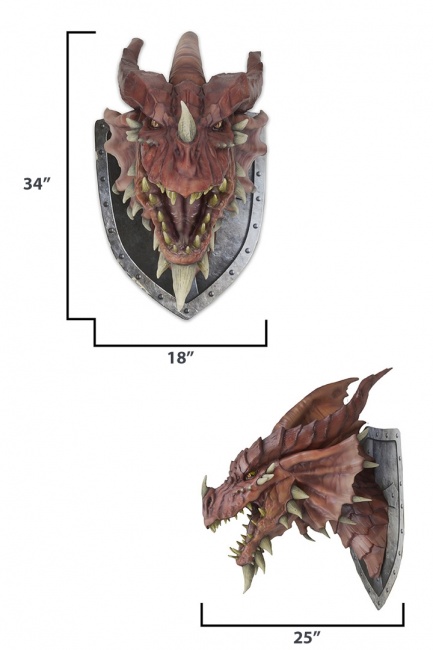 WizKids has unveiled a high-end
Dungeons & Dragons Red Dragon Trophy Plaque
which releases in December.
Perfect for decorating game stores, game rooms or living rooms, the plaque is made of foam rubber and latex which has been hand-painted for realistic detail. The plaque is 34" x 18" x 25" and weighs approximately 14 – 16 pounds. The package comes with everything needed to mount the plaque, though WizKids cautions that it must be installed into a structural element (2" x 4" wall studs.)
(Click image for larger view.)
The plaque comes in an oversize shipping box (39.37" x 22.44" x 27.55") which weighs approximately 20 – 22 pounds. The retail cost of the plaque is $300.00. Shipping and fees are extra.