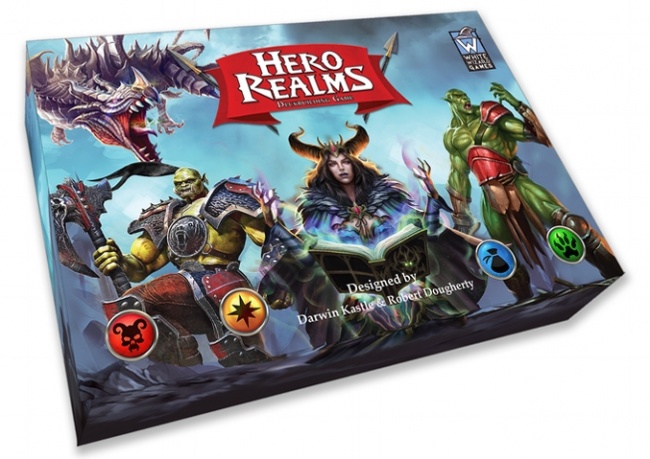 White Wizard Games has announced a large roster of new releases for November and December.

Hero Realms Deckbuilding Game is the newest game from White Wizard and game designers Darwin Kastle (Star Realms, The Battle for Hill 218) and Rob Dougherty (Ascension: Storm of Souls, Star Realms). The new game is an expandable fantasy-themed deckbuilding game for 2 – 4 players. It features 144 illustrated cards, including starting decks and score cards for up to four players, rules for two player games and several multi-player formats, and a sturdy game box. It releases in late November and has an MSRP of $19.99.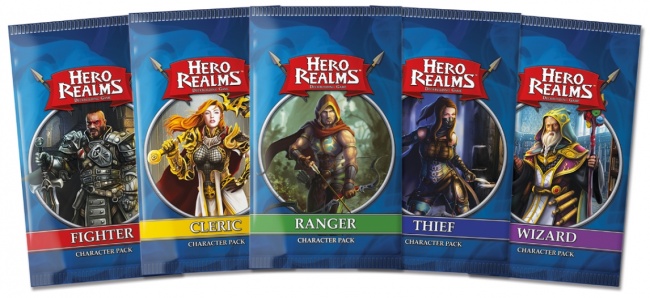 The new game can be expanded by several
Character Packs
–
Hero Realms Cleric Pack
,
Hero Realms Fighter Pack
,
Hero Realms Ranger Pack
,
Hero Realms Thief Pack
, and
Hero Realms Wizard Pack
– each of which adds new dimensions to two-player games. Each
Character Pack
includes a custom ten-card starting deck featuring multiple character-specific cards, a character card with starting health, a class-specific minor ability card, a class-specific major ability card, two score cards, and rules. Each
Character Pack
requires the base
Hero Realms Deckbuilding Game
to play. MSRP is $4.99 per pack.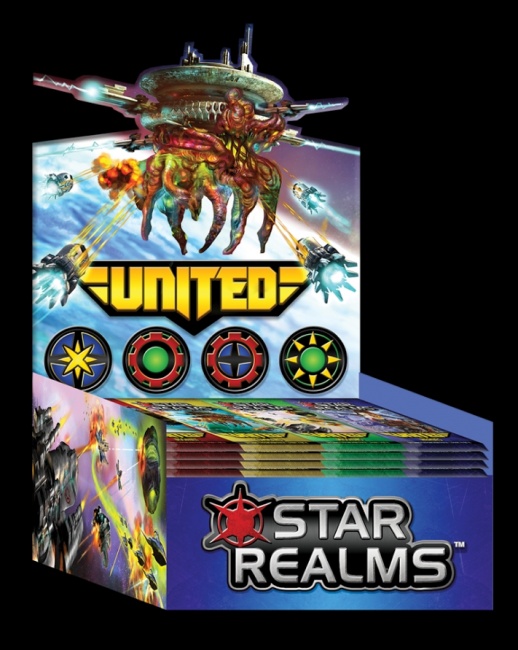 Star Realms United
is the new four-pack expansion for play with the award-winning
Star Realms Deckbuilding Game
or
Star Realms: Colony Wars
. It features multi-faction ships and bases from the pre-existing four factions, new heroes, and new mission cards that can substantially affect winning the game. Each of the four different 13-card packs come with 12 new
Star Realms
cards and one rules card. It releases in November, and has MSRP of $4.99 per pack.
Coming in early December is Star Realms Promo Pack 1, a collection of new-art versions of some of the most sought-after Star Realms promo cards. Each 15-card pack includes two copies of Battle Screecher, Star Market, Fortress Oblivion, Battle Barge, and Security Craft, and a single copy of Breeding Site, Megahauler, The Ark, Starbase Omega, and Mercenary Garrison. MSRP is $9.99.
Finally, Epic Card Game is getting a small four-pack expansion in November, entitled Epic Uprising. Each pack comes with 12 new Epic cards and a double-sided token, featuring powerful new Champions and Events. All four packs have MSRP $4.99 each.
White Wizard's Star Realms is among the games featured on Season 4 of TableTop (see "'TableTop' Season 4 Games Announced").
(See sample Star Realms cards in the gallery below.)