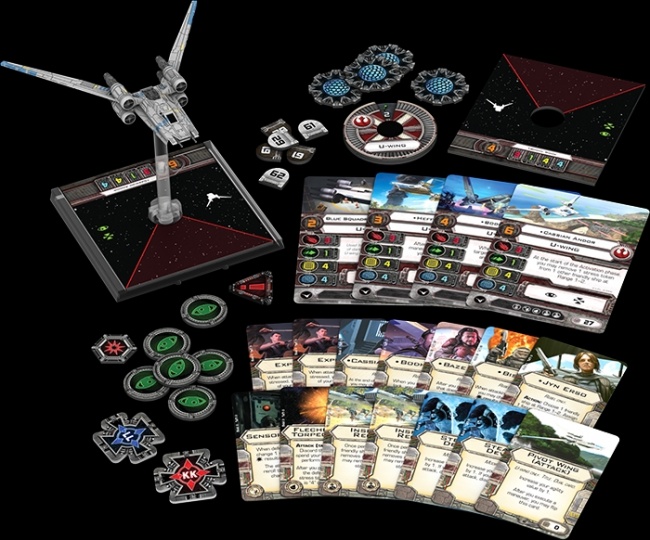 Fantasy Flight Games has unveiled two new expansions for
Star Wars: X-Wing
which come from the upcoming
Star Wars
movie (see "
New 'Rogue One' Trailer
").
For the Rebel Alliance there is the U-Wing Expansion Pack. The Rebel Alliance uses the U-Wing to deploy troops for covert missions or in dangerous situations. The pack includes a highly detailed, pre-painted miniature with articulated wings that can pivot, as well as four ship cards and 14 upgrades. MSRP is $29.95.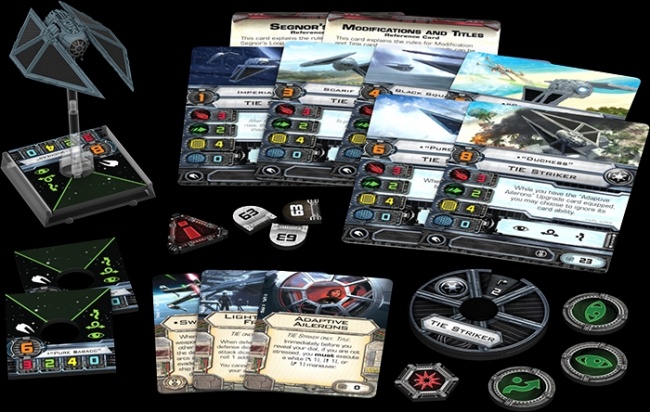 For the Imperial army there is the
TIE Striker Expansion Pack.
The sleek and agile ship was developed for forces stationed on planetary installations, where its adaptive ailerons and powerful weapons made it useful in fighting Rebel incursions. The pack contains one highly detailed, pre-painted miniature, as well as six ship cards and three upgrades. MSRP is $14.95.
Fantasy Flight did not give an exact release date for the expansions, stating they are scheduled to arrive at retailers before the movie release, which is December 16.