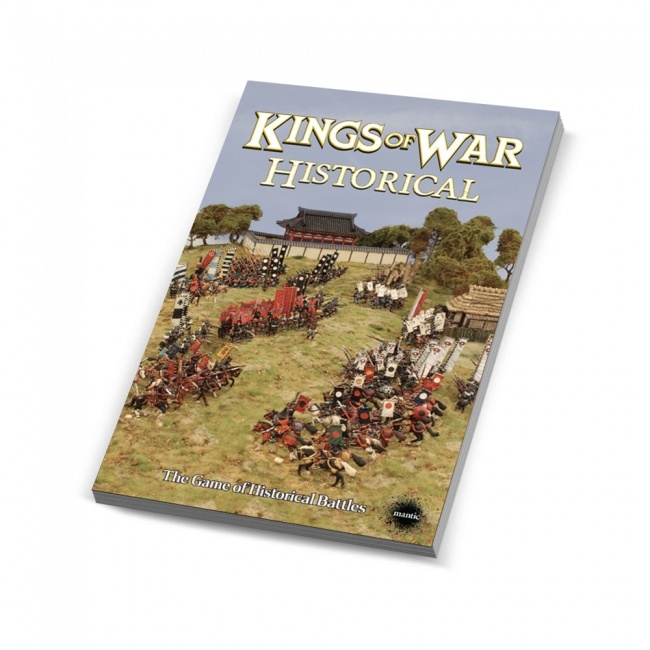 Mantic Games will release a new softcover rulebook for its Kings of War miniatures game. Kings of War: Historical Armies will release on September 26.

The book includes rules and army lists to allow players to engage in Kings of War battles with a range of different armies from across history – from antiquity to the late middle ages. There are rules for tailoring units with veteran abilities and rules for introducing mythical elements to the battle. This updated rulebook includes 30 new lists for historical armies, veteran abilities to create unite units, and new rules and scenarios.

The 128-page softcover has an MSRP of $34.99.