Mr. B Games will be releasing four new games over the next few months, including the U.S. debut of Trains designer Hisashi Hayashi's Trick of the Rails.

Trick of the Rails was the original card game design that inspired Alderac's Trains. It combines trick taking mechanics with the themes of railroad building and stock manipulation found in more complex train games. The cards are multi-purpose, acting as stock shares during stock rounds and as railway tracks during operating rounds. The player who can collect the most valuable portfolio, rather than the most profitable railway, is the winner.

Trick of the Rails is scheduled to release in November. It is for 2 to 4 players, ages 13 and up, in plays in about 15 minutes. MSRP is $24.99.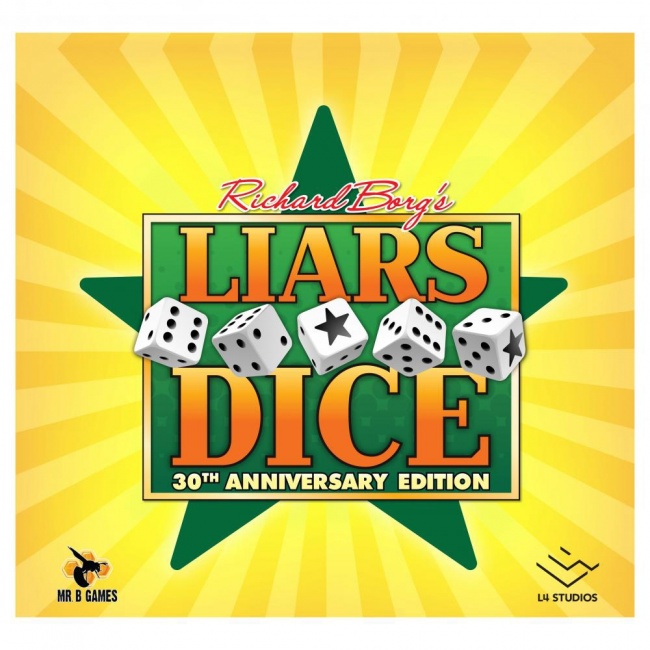 Also releasing in November is a new version of a Richard Borg classic:
Richard Borg's Liars Dice 30th Anniversary Edition
. This classic dice game of bluff and luck has sold over a million copies worldwide since it was released in 1987.
This new edition features waterproof components, including an 8.5 x 19 inch rubber mat, 31 dice, and 6 plastic cups. It supports 2 to 6 players, ages 6 and up, and plays in about 30 minutes. MSRP is $29.99.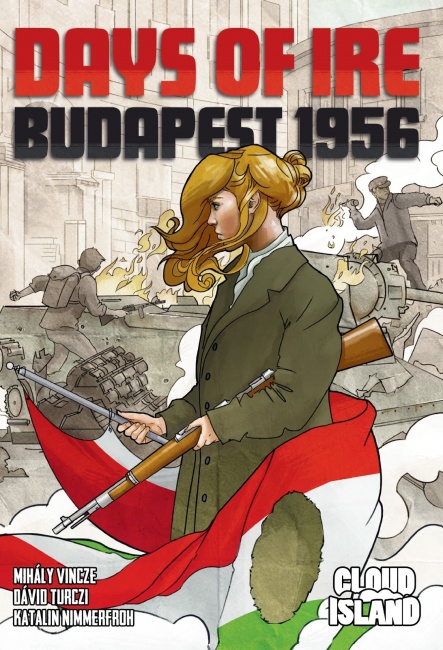 December will see
Days of Ire: Budapest 1956
, a card-driven game exploring the tumultuous days of the 1956 Hungarian Revolution. The game can be played cooperatively or as an overlord-style game with revolutionaries trying to survive for seven days against the Soviet forces.
Days of Ire can be played by 1 to 4 players, ages 13 and up, and takes about 90 minutes. MSRP is $64.99.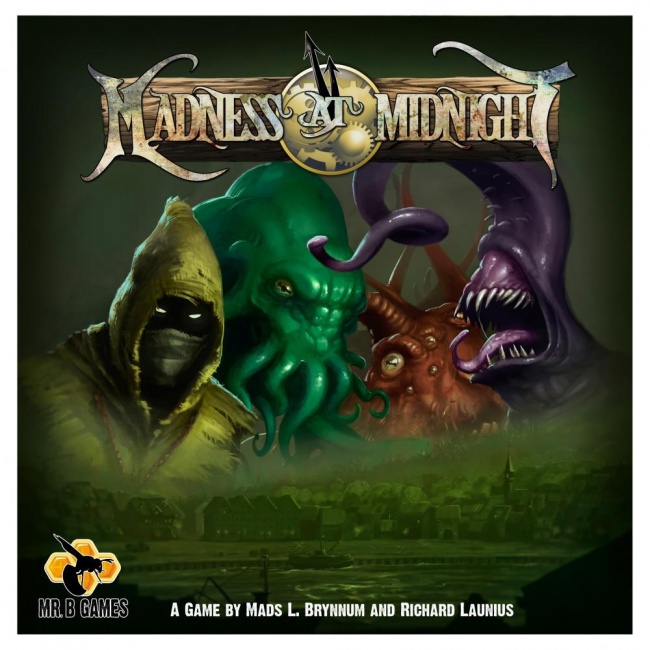 Madness at Midnight
, designed by Richard Launius (
Arkham Horror
,
Defenders of the Realm
) and Mads L. Brynnum (
Dice of the Living Dead
), will release in the Q1. Inspired by the world of H.P. Lovecraft, this worker placement-style game pits bands of cultists against one another as they seek to control important cult locations in the city of Arkham and force their own vision of the end of the world onto reality, all while trying to keep their efforts secret from the Investigators trying to halt their efforts.
Madness at Midnight is designed for 2 to 4 players, ages 13 and up, and plays in about 90 minutes. MSRP is $64.99.