ComiXology is launching a new line of exclusive comics content, created for the platform and sold exclusively through it, beginning with comics from Valiant, BOOM! Studios, and the Estate of Harvey Kurtzman. The exclusivity period will last through "a very generous exclusive time frame" before being made available in any other way, comiXology Head of Content and Senior Director of Communications Chip Mosher told ICv2.

The model is similar to comiXology parent Amazon's Prime video originals (such as Transparent or Man in the High Castle), comiXology CEO David Steinberger explained, in which the company will secure unique content and then bring in audiences for that content to either its comiXology or Kindle platforms.

Asked about potential channel conflict, Steinberger argued that the initiative would grow the market for all channels, including print. "We've had a huge hand in the growth of the print segment," he said. "We know that if they buy their first comic from us, they end up buying print later." The economics of exclusive content allows comiXology to spend marketing dollars on promoting that content to new audiences, and comiXology will put paid advertising behind its titles to that end.

The exclusive content announced Tuesday includes a superhero title, a TV tie-in, and the completion of an unfinished Harvey Kurtzman title.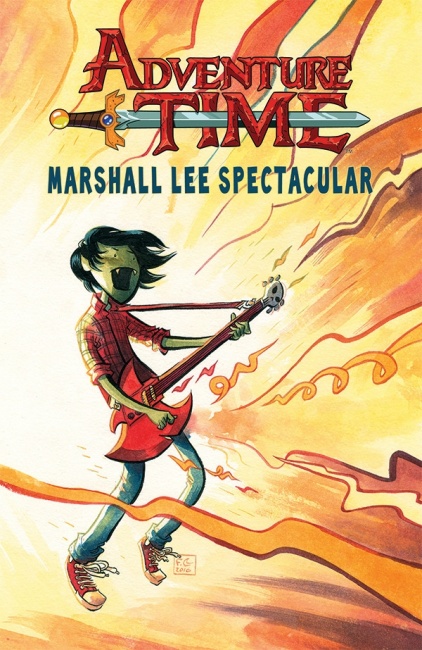 BOOM! Studios'
Adventure Time Marshall Lee Spectacular
will feature three stories in the universe of Cartoon Network's
Adventure Time
for $3.99. The stories are by Mariko Tamaki and Audrey Mok, Melanie Gillman and Trungles, and S.M. Vidaurri and Asia Kendrick-Horton with a Fabio Moon cover.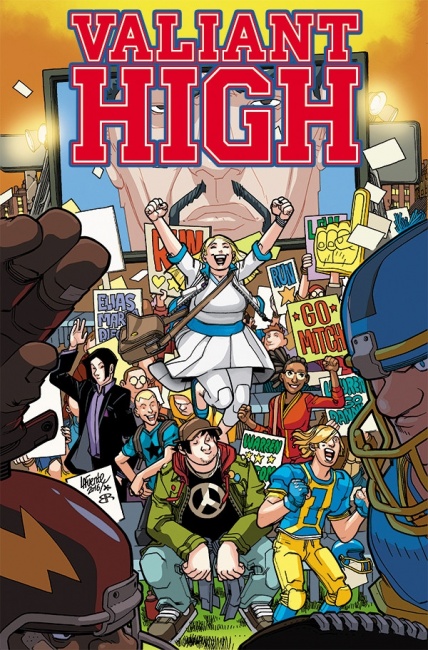 Valiant Entertainment's
Valiant High
is a four-issue $3.99 humorous re-imagining of the Valiant universe with its heroes in high school as Faith arrives as the newest girl in school. It's written by Daniel Kibblesmith (
Late Show with Stephen Colbert
) with art by Derek Charm and a first issue cover by David Lafuente.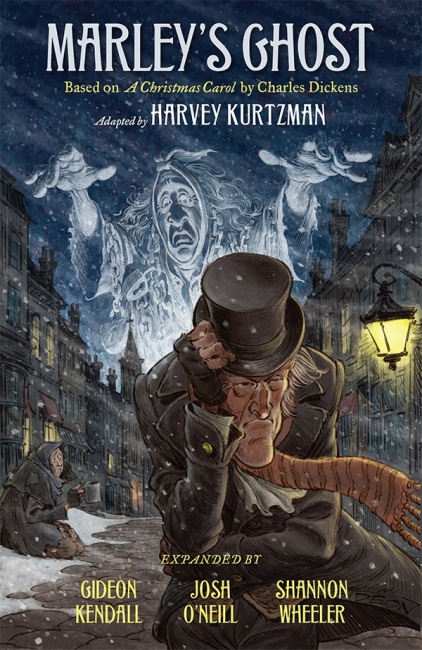 Harvey Kurtzman's Marley's Ghost
is an adaptation of the Marley's ghost section of Charles Dickens' a Christmas Carol begun by Harvey Kurtzman, who created over 70 pages of breakdowns, and completed by Shannon Wheeler, illustrator Gideon Kendall and editor Josh O'Neill, and packaged by Kitchen, Lind & Associates into a 100+ page graphic novel for $9.99.
Asked about additional comiXology Originals content, Steinberger said they were going to experiment with variables such as the type of content, the marketing spend, and the length of the exclusive windows, study the results, and use that to inform future efforts. "We certainly have plans to do much more in the next year," he said.