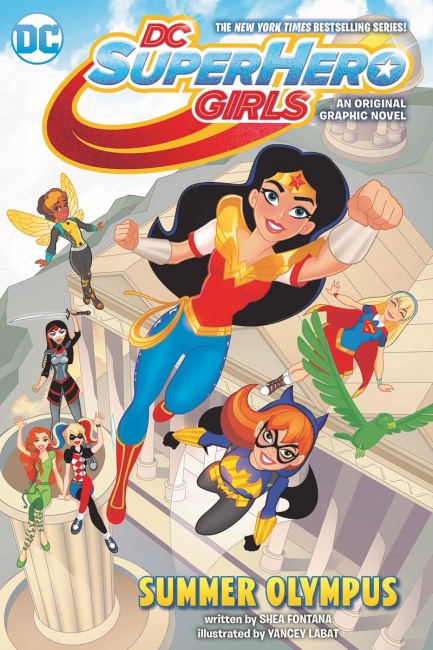 At New York Comic Con, DC announced a new OGN in the popular multi-platform DC Super Hero Girls franchise along with a digital first comic series that will be collected into a graphic novel in 2017.

DC Super Hero Girls: Wonder Woman: Summer Olympus finds writer Shea Fontana and artist Yancey Labat reuniting for a third time on the OGN series. Scheduled for July 11 release, the graphic novel will relate the adventures of Wonder Woman and her friends as they visit her father Zeus during summer vacation.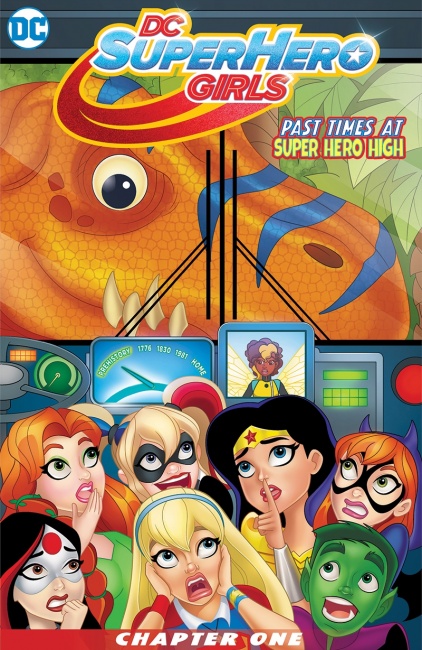 DC Super Hero Girls: Past Times at Super Hero High
digital first comic launched today and will debut new chapters every other Wednesday. Written by Fontana, the digital comic will feature art by Agnes Garbowska, Labat, and more to be announced. A print graphic novel collecting the series is set for 2017.
The multi-platform DC Super Hero Girls line launched in 2015 with toys from Mattel and LEGO, television, OAVs, and digital content targeting girls age 6-12 (see "DC Launches 'DC Super Hero Girls' Universe"). In June, the first OGN in the DC Super Hero Girls series, DC Super Hero Girls: Finals Crisis, had a strong debut, earning the #4 spot in the top 10 graphic novels (see "'Civil War II' and 'Rebirth' Launches Bring Direct Market Back"). A second highly-anticipated OGN, Super Hero Girls: Hits and Myths is scheduled for November 1.