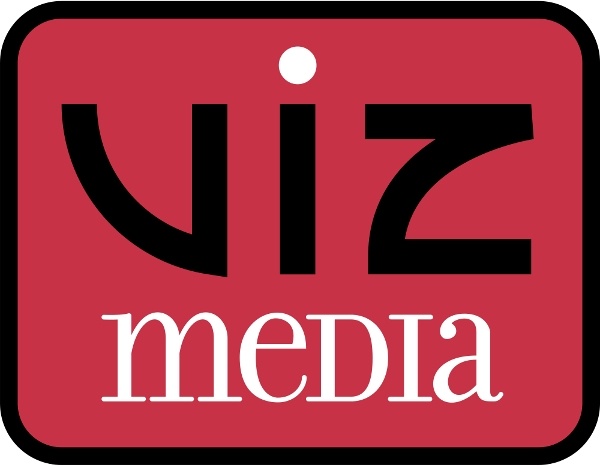 ICv2 caught up with VIZ Media Senior Director – Sales and Marketing Kevin Hamric at New York Comic Con to discuss current Pokemon trends, the state of the anime business, and some tools and advice for geek culture retailers on targeting the manga market.
We talked about the success of the recent Pokemon Go! launch in July
(see "
'A Global Phenomenon with the Force of a Tidal Wave'
").
It had only been out a couple of weeks at the time. What have you seen over the last few months?
Hamric: We've gone back on press on all of our books. We have over 90 books in print in the
Pokemon Adventure
series and all the side books. We've reprinted total, including box sets, hundreds of thousands of
Pokemon
manga since the
Go!
game was released. I'm sure you've seen the BookScan numbers; it's hitting in the top five every week now (and that's not just here in the U.S.), especially the first seven books which is where the Pokemon that are in the
Go!
game right now are released. They can all be found in the first seven books. But on all of our box sets (and worldwide) the orders are beyond what we could ever comprehend.
Is that all-English or North America?
That's worldwide all English. We're on the BookScan bestseller list in the UK, Canada, Australia. We just launched in India.
We've got every retailer doing promotions all the way through holiday on the box sets.
By "every retailer" are you talking about specialty retailers?
Every retailer from Amazon and Book Depository to Waterstone's in the UK; London Drugs and Loblaws up in Canada; Barnes & Noble, Amazon, Books-A-Million here in the States.
Are the Pokemon manga in mass?
They are. Walmart and Target have taken the box sets and the first seven loose. In the UK, they're in Morrison's supermarkets. We've never had a book in Morrison's before; they took the first seven books. In Australia and New Zealand, we're getting into places that Simon & Schuster has never had a book before. And Costco took a huge position on this.
And the
Cookbook
launches on the sixth. We're selling upstairs in our booth at the convention and we're selling out every day. It's a very, very cute little cookbook about how to make Pokemon-style everything.
Any suggestions about how independent retailers can merchandise or take advantage of this in any way other than stocking the books?
Not just the books, I would suggest if there's any merch, and of course the trading card game and card packs—make a little display. They can also try to put a lure in the store to draw people in (see "
'Pokemon Go' and Stores
"). Put a big sign in the window that says, "Pokemon can be found here."
Is GameStop interested?
GameStop is interested. They're looking at not only some
Pokemon
stuff, they're looking at our
Magic: The Gathering
art books,
The Pokemon Cookbook
, the
Super Mario Adventures
book that just came out and all of the Zelda stuff, including the new
Legendary Editions
of
Zelda
which go on sale in a couple of weeks (see "
New 'Zelda,' 'Tokyo Ghoul,' 'Naruto' Releases
").
That's a lot of stores, too.
Yes, and we just found out two days ago that Urban Outfitters is going to test
The Pokemon Cookbook
. We've never had a book in Urban Outfitters before.
Their demo is young adult and college?
Yes, Urban Outfitters does the millennial type of thing. They sell tons and tons of books every year. Chronicle and Workman do very well with them.
Tell what's happening with anime at VIZ.
Anime is going gangbusters, and a lot of it has to do with what's going on television:
Hunter x Hunter
on Toonami and
Assassination Classroom
.
One-Punch Man
especially is driving a lot of the sales of both our physical animation and our books as well. Also we're working a little more closely with the retailers like Walmart and especially Best Buy. Best Buy is going to have a couple exclusives of steel box editions; limited edition runs of some
Naruto
. We've got some announcements coming shortly of what's happening next year including
JoJo
's going on television (see "
'JoJo's Bizarre Adventure' Anime Airing on Adult Swim
"), and more
Sailor Moon
exclusive stuff.
And there's going to be a JoJo movie?
There's a
JoJo's
live-action coming (see "
Takashi Miike to Direct Live Action 'JoJo's Bizarre Adventure'
").
Plus Netflix is going to have
Death Note
live action (see "
Production Begins on Live-Action 'Death Note'
"). They said 2017, we're hoping spring or summer.
Obviously packaged video has not been a growth category.
But we're having a great year.
So is that mass outlets basically?
Mostly mass. It's Walmart, it's Best Buy a little bit, but also FYE is doing very well.
The independent geek retailers, a big part of our audience, have mostly gotten out of packaged video over the last years. Do you think this represents an opportunity for them or is anime still more a mass product?
I think it's more of mass kind of thing and a collector type of thing. We've stepped up with the packaging. It looks a lot better and it looks collectible and you want it on your shelf.
Let's switch back to manga and talk about potential strategies for independent retailers handling a huge array of product and some very long multi-volume series.
It's start with carry the best of the best, the guaranteed sellers, but there's some other types of books that we suggest that they try. Shelf space always comes into the discussion because
Naruto
is 72 volumes long.
One Piece
is 86 volumes long. We suggest that you start with volumes one and two, maybe a couple in the middle, and of course the last two or three newest.
Why the middle?
Because you want to capture the people who have started it.
So how far in on a 72-volume series?
With
Naruto
we tell them start after 27 because that starts a new arc. So carry 1,2,3, 29, 30 and of course, 71, 72.
Where is that information available, where the new arcs start?
Diamond is our distributor into the Direct Market, so it's under Vendor Tools on the website. Or we'll work directly with them; if they tell us how much shelf space or what size section they have we can suggest things.
Do you offer through Diamond a suggested mix for different volumes?
Yes, as a matter of fact we have a meeting with Diamond today to talk more about that. Soon there will be starter packs, suggested displays. If it's a three-foot or four-foot display, four shelves, five shelves--we come up with that, and always leaving room for our peers.
That's very ecumenical of you.
What's good for one is good for all, I think. And we've got shelf talkers to put on there and we've got shelf talkers that stores can download that say, "If you don't see what you want, we'll order it for you." Coming soon there will be
Naruto
shelf talkers,
Death Note
,
Tokyo Ghoul
, and we've got ads and other things that every store can download.
We've also got our top 25, top 50, top 100, top 200 titles listed up there so they can look.
Is that by series or volume?
That's by series.
So, the top 200 series?
Yes, and then we tell them how many volumes are in each series.
So the top 200 series is how many books?
Almost 2,500. We also have it broken out by shojo, shonen, seinen, josei, yaoi so if they want to get more boy stuff, or more teen/adult male, they can also concentrate on it that way.
[Ed. note: This article was updated and clarified on 10-27-16]