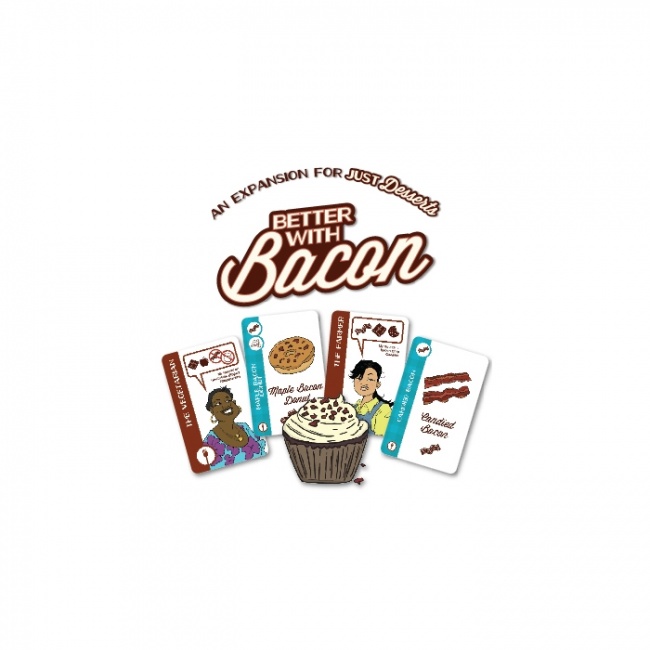 Joining what could be described as a national obsession with the tasty fried meat, Looney Labs is adding bacon to its Just Desserts card game with the Better with Bacon expansion, releasing on January 26, 2017.

This small expansion will be sold as a 10-card foil pack. Inside will be six new dessert cards, all featuring bacon: Bacon Chip Cookies, Maple Bacon Donuts, Chocolate Dipped Bacon, Bacon Ice Cream, Chocolate Bacon Cupcakes, and Candied Bacon. Four new bacon-related customers are also included, with Abraham Bacon, The Vegetarian, The Farmer, and Kevin.

This will be the first expansion for Just Desserts, and a copy of the base game is needed to play. MSRP is $5.00.

Looney Labs released its card game of waiters pushing dessert items onto picky customers last year (see "'Cartoon Network Fluxx' Hobby Release").