With Cryptozoic's decision to award GTS Distribution and Diamond Comic Distributors exclusive distribution rights on its Mighty Meeples line, the company is differentiating its distribution roster by product type, with different distributor rosters for hobby games, blind-pack collectibles, and other collectibles.
After Cryptozoic's announcement last month that it would be limiting hobby distribution of its new Mighty Meeples line (see "DC Collectibles, 'Ghostbusters,' 'Bone'") to Diamond Comic Distributors for comic stores and GTS Distribution for game stores, we asked for clarification of the company's current distributor roster for different types of products.
Diamond and GTS now hold exclusive U.S. distribution rights (Diamond for comic stores, GTS for game stores) for non-sport trading cards, and for Mighty Meeples, the blind-pack licensed meeple line that's launching in December. Grosner and Universal distribute non-sports trading cards in Canada.
Publisher Services Inc. handles Cryptozoic distribution of games on a global basis, direct to chains (see "Cryptozoic Expands PSI Relationship"), and to hobby game stores through through a variety of game wholesalers. Cryptozoic ended its exclusive distribution relationship with Diamond – Alliance for its game products last year (see "Cryptozoic Ends Exclusive Distribution on Games").
For other collectibles, Diamond has exclusive rights to distribute to comic stores and also sells to some other channels (see "Cryptozoic Expands Merch Relationship with Diamond"); other distributors also handle Cryptozoic collectibles (except for non-sport trading cards and Mighty Meeples) for other channels.
And Cryptozoic also told us, "We also work wiht a wide variety of specialty distributors in various markets and channels worldwide."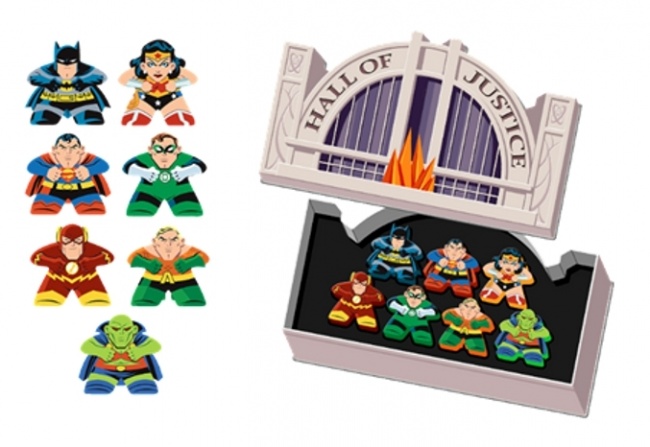 The new Mighty Meeples line of blind-pack meeple figures launches in December with
Mighty Meeples: DC Comics Series 1
. The meeples will be sold in $2.99 blind packs. A tin, the
Justice League Collection Tin
, will also be released in December, at $14.99.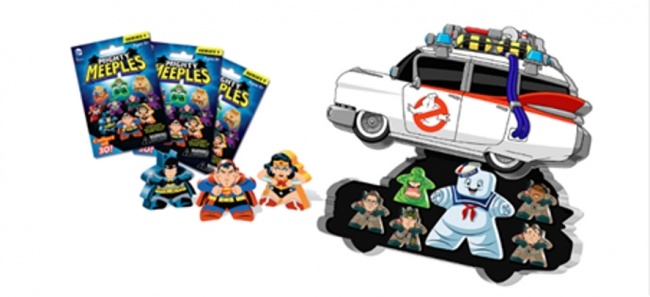 In early 2017, additional Mighty Meeples DC characters will be released, as well as the Ghostbusters-themed
Mighty Meeples Ecto-1 Tin
.