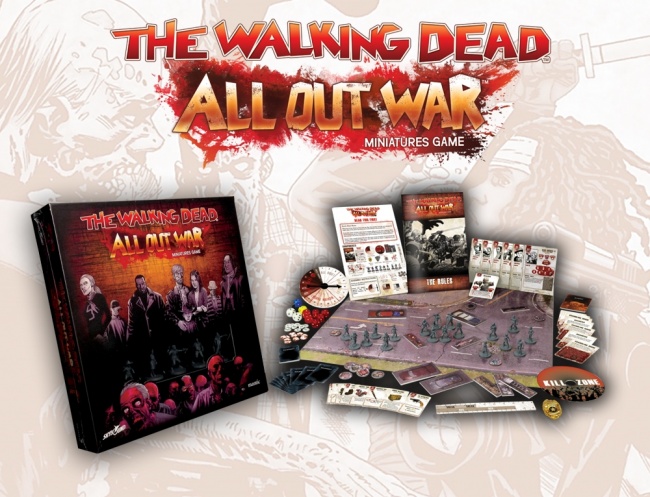 Mantic Games and Skybound Entertainment announced retail launch events for The Walking Dead: All Out War miniatures game.

The coordinated launch events will take place at participating retailers worldwide beginning on December 4. The store-run events will include free promotional items and an exclusive tournament-style game scenario to introduce players to the game. "The Walking Dead Launch Day Events are the first in what we hope will be a long line of coordinated play to support All Out War in 2017 and beyond, said Ronnie Renton, CEO, Mantic Games. "It's a chance for fans to come together, play as a community, and celebrate their favorite comic."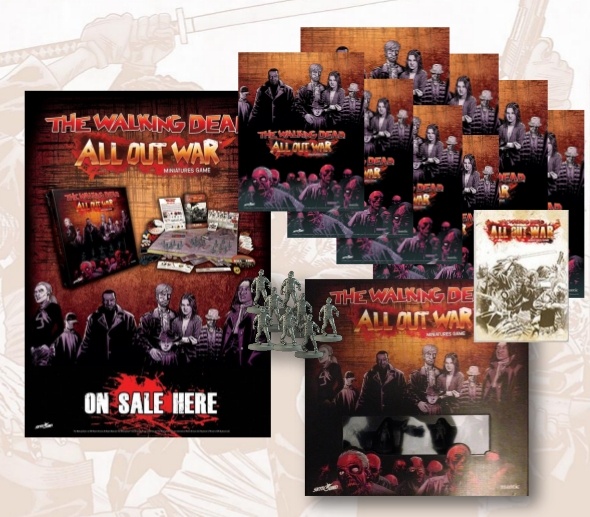 The kit will include an A2 sized in-store display poster for the game, 8 11 x 14 promotional giveaway posters, 8 2.5" promotional giveaway buttons, 8 promotional giveaway random zombie miniatures, and an exclusive scenario for in-store demo play. Mantic will provide the kit free to U.S. retailers who order (or have ordered) the full Free Standing Display Union for the game. Other retailers can order them for $9.99. Retailers may also order a copy of the base game for demo purposes for $24.99 (limit one per store.) Mantic cautioned that there are only 100 launch kits available for retailers that didn't order an FSDU.
The scenario is a way for stores to run the 2-player game with up to 6 players at once, to allow stores time to demo the game to more fans. The scenario was created specifically for the retail event and uses only components found in the main box.
Mantic told ICv2 it plans to do more launch events, as well as support The Walking Dead: All Out War with future organized play.
Mantic raised money for the game on Kickstarter in February, attracting $685,853 from 3,737 backers ($183.53 / backer average) (see "More Details on 'Walking Dead: All Out War' Minis Game").