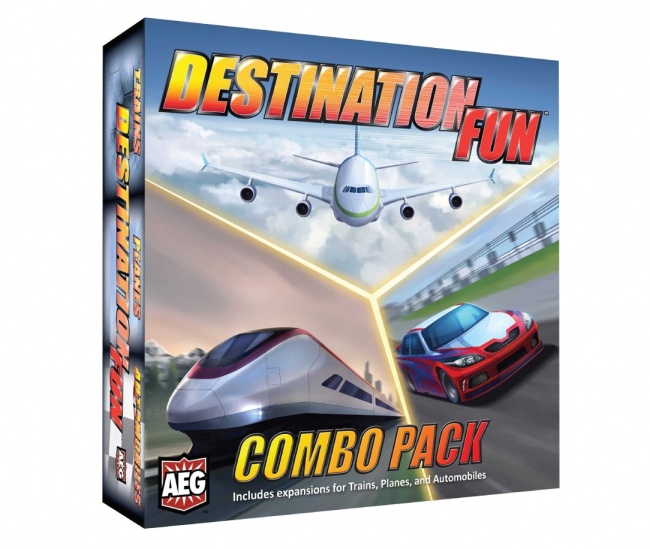 Alderac Entertainment Group has announced four new releases for Q1, including the
Destination Fun Combo Pack
for the "Destination Fun" game series,
Light & Dark
,
The Captain is Dead
, and
Think It Up!
Releasing in March, the Destination Fun Combo Pack is an expansion set for all three of the "Destination Fun" games: Trains, Planes, and Automobiles. Each of the three games is featured in one expansion included in the box. For Trains, the Coastal Tides Expansion adds new cards and three new boards, including two designed for two-player games. Round Trip expands Planes with two new boards and a new deck of cards and new planes tokens. Finally, the Racing Season Expansion for Automobiles has three new tracks and new cards, as well as rules for running a full racing season.
The expansion set includes 3 double-sided boards, 3 rulebooks, more than 350 cards, 31 card dividers, 60 tokens, and a season record pad. It requires at least one of the "Destination Fun" games to use. MSRP is $79.99.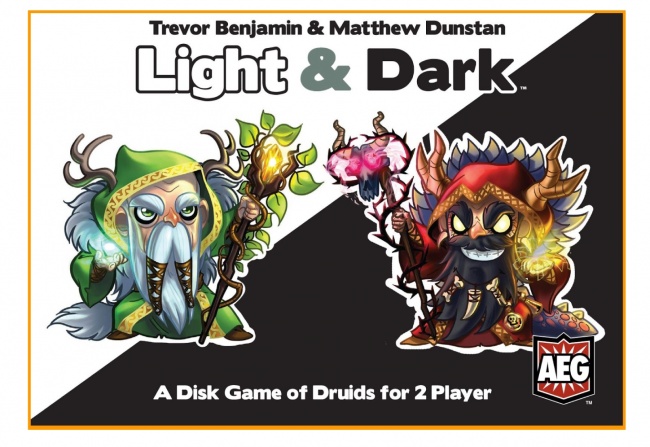 Light & Dark
is a dexterity-based game releasing in January. In this game designed by Trevor Benjamin (
Dice Heist
) and Matthew Dunstan (
Elysium
,
Relic Runners
), two players flick disks representing druids, trying to convert them to the light or dark side and manipulating torches to create light or darkness. The player who can convert all of the druids or all of the torches to their side wins.
Light & Dark includes 6 druid disks, 5 torch disks, and 8 power cards. The game is intended for 2 players, ages 14 and up, and plays in about 10 minutes. MSRP is $14.99.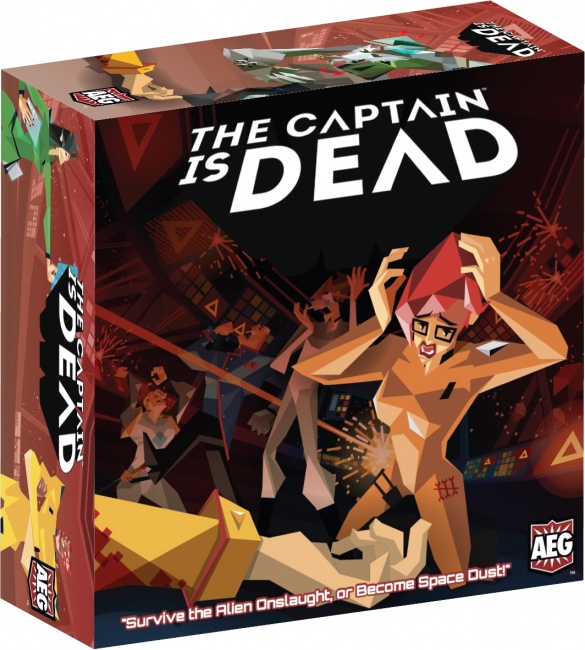 In February, Alderac will release
The Captain is Dead
, a cooperative game in which the players assume the role of starship crewmembers, trying to save their ship from an alien attack after their heroic leader has been killed. Each of the 18 roles have their own advantages, which must be used together to succeed.
This game comes with 134 cards, 30 character pawns, 7 torpedo tokens, and a game board. It can be played by 2 to 7 players, ages 14 and up, and takes about an hour. MSRP is $49.99.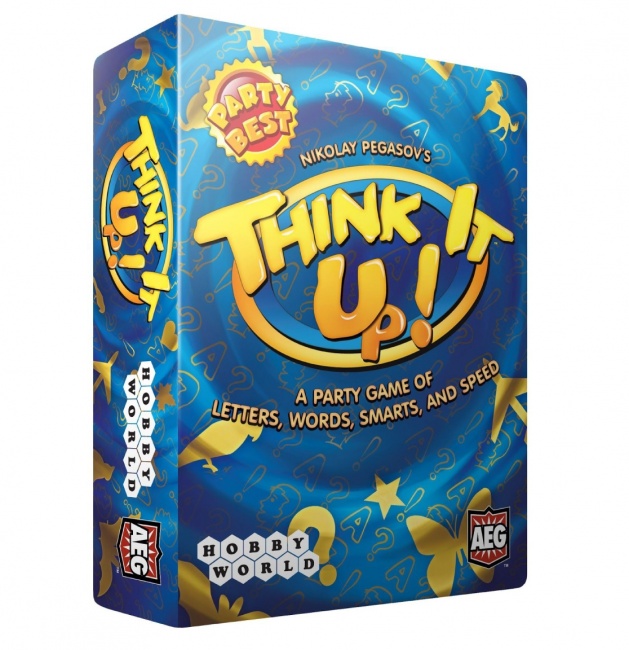 Also planned for February is
Think It Up!
, a party game designed by Nikolay Pegasov (
Hollywood
,
Mammuz
). Players are given a letter and a topic, such as professions starting with the letter M, and must provide answers as quickly as they can.
Think It Up! includes 60 theme cards and 26 letter cards. It was designed for 2 to 10 players, ages 14 and up, and takes about 15 minutes to play. MSRP is $24.99.
Alderac's latest releases include Siege, a card game from Jeremie Kletzkine (see "Battle for Dominance in 'Siege'") and an expansion for its "Card Crafting" game, Mystic Vale (see "Arcane Themes Join 'Mystic Vale'").