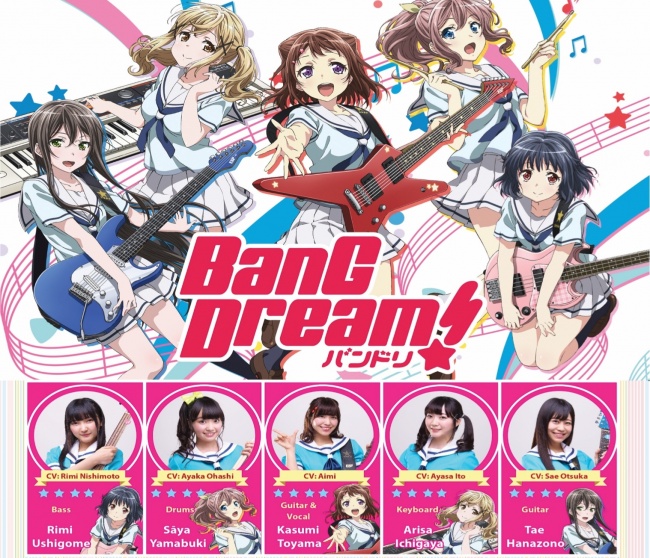 On February 17, another batch of music-making girls joins the growing Weiss Schwarz trading card game with the introduction of the BanG Dream! Trial Deck.

The new expansion is based on Bushiroad's own BanG Dream! multi-media project, which features the adventures of the musical group "Poppin' Party" as they try to find the ultimate "Star Beat." The stories first appeared in Monthly Bushiroad in 2015, and will be the feature of an anime series releasing next month.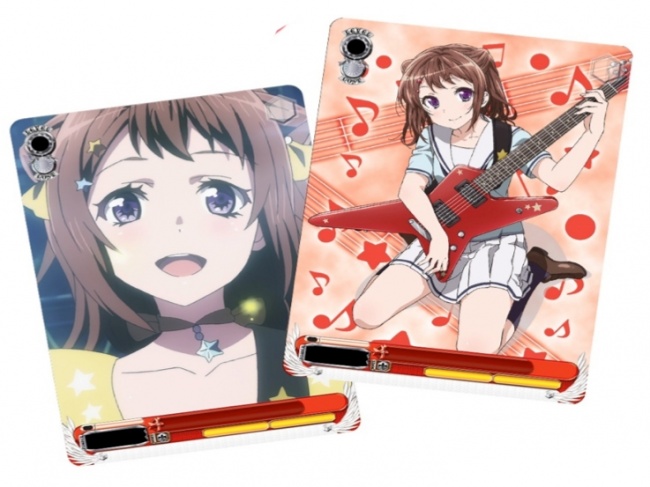 The 50-card fixed deck features the five members of the band, and each deck will include one character card "signed" by one of the characters from the story. Some random decks will also have a gold foil hot stamped SP card signed by Kasumi Toyama, who plays the character Aimi in the anime and sings for the Poppin' Party musical numbers. A rule sheet, deck manual, and playmat are also included in each deck.
To make the BanG Dream! Trial Deck more appealing to experienced players, Bushiroad is packing a few extras features. The deck will have two Level 3 characters and multiple cards with popular "Change" and "Brainstorm" abilities. Every card in the deck appears twice, making it easier for players to collect playsets of all the cards, and two cards in each deck will be foils.
The English language version of the new expansion does not include the gold or silver campaign coupons from the Japanese Edition. They may only be used in tournaments held outside of Japan.
Bushiroad will also release the Love Live! Sunshine!! expansion on February 17, which is also based on a multi-media project about music idol schoolgirls (see "'Love Live! Sunshine!!' Joins 'Weiss Schwarz'").