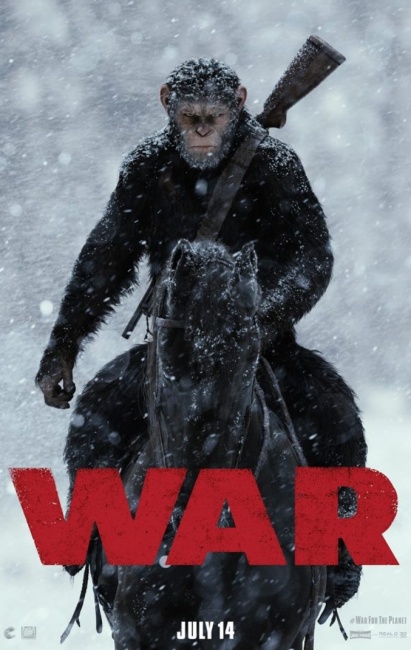 Twentieth Century Fox has released the first trailer for
War for the Planet of the Apes,
the third chapter of its blockbuster franchise, along with a new poster.
The first teaser and synopsis were released at New York Comic Con in October (see "First 'War for the Planet of the Apes' Teaser").
The film releases in theaters on July 14.
Dark Horse and BOOM! just began releasing the crossover miniseries Tarzan on the Planet of the Apes in September (see "'Tarzan on PotA,' 'Predator vs. Judge Dredd vs. Aliens'") and BOOM! will partner with DC for a Planet of the Apes/Green Lantern crossover launching in February (see "Take Your Stinking Paws Off My Crossover").