Two chains trying to pivot out of the packaged media business reported holiday sales down sharply from the previous year despite increased sales in their merch categories, including tabletop games.
GameStop comparable store sales for the nine-week holiday period were down 18.7% vs. the previous year, the company reported. Comp store sales improved from down 26.6% in November to down 13% in December. GameStop attributed the decline to industry weakness, promotional pricing pressure, and lower in-store traffic.
The holiday season declines were much worse than GameStop's last quarter, during which same store sales were down 6-7% (see "Is GameStop's Pivot to Tabletop Games, Merch Too Late?")
GameStop's "collectibles" category was up 27.1% for the holidays, with Pokemon the biggest brand driver. Holiday collectibles sales were $176.9 million, with year-to-date sales reaching $450 to $500 million.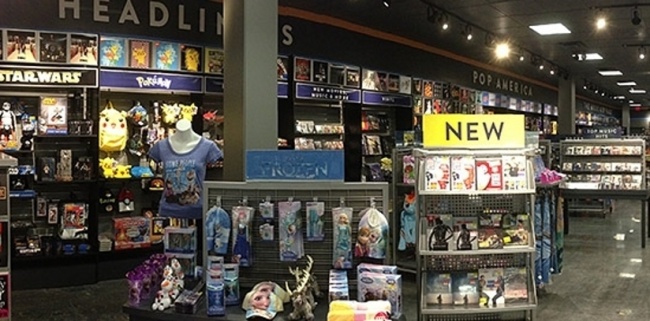 Comparable store sales for Trans World Entertainment's fye chain were down 7%, the company said, despite growth in "trend" categories which was not enough to offset declines in its heritage media categories and declines in mall traffic. The holiday season decline was comparable with the 5% decline in same store sales the company reported in its most recent quarter (see "
TWE Losses Mount
").
Barnes & Noble earlier reported that its same store sales were down 9.1% for the holidays (see "Barnes & Noble Holiday Sales Plummet").