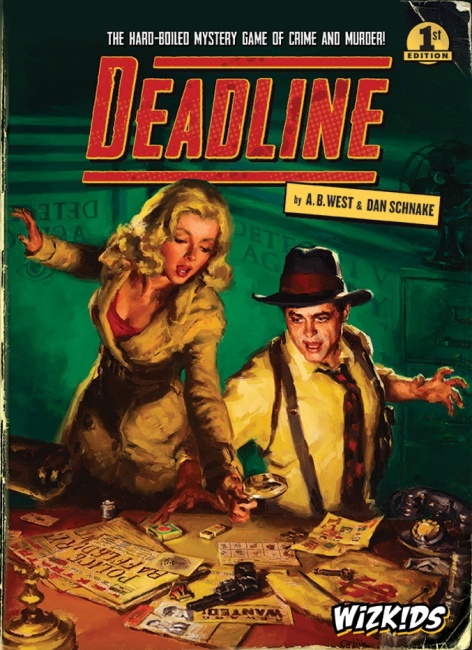 Inspired by 1930's detective stories, WizKids' new
Deadline
is a cooperative mystery solving game, scheduled to release in June.
Created by A. B. West and Dan Schnake (who also worked together on Ninjato and Wizards of the Wild), Deadline presents players with 12 different cases set in 1930's New York City. Players use Lead cards to follow clues by playing matching symbols, with each clue leading to valuable information, more clues, or possibly dead ends. At the end of the investigation, the players must answer a series of questions, rating a better score the more answers they can provide.
Deadline includes 12 cases with 17 to 21 cards each, 8 Detective cards, 66 Lead and Plot Twist cards, Hot Tip and Bullet tokens, a case book, a question book, and a solution book. The game is designed for 2 to 4 players. MSRP is $44.99.
June is shaping up to be a busy month for WizKids, as Deadline joins other new releases Dicebot Megafun (see "WizKids Offers 'Dicebot Megafun'") and Wartime (see "Humans and Orcs Battle in Real-Time on Tabletop").