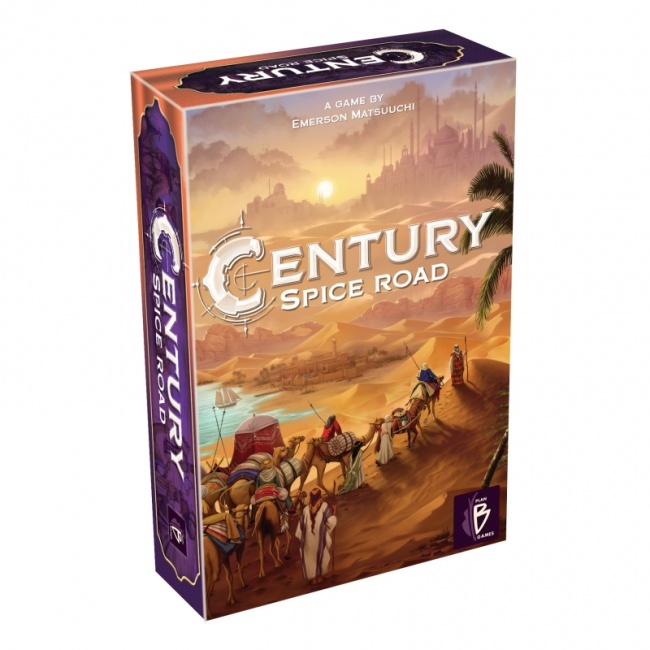 New Canadian game publisher Plan B Games has announced their first title:
Century: Spice Road
, releasing in June, the beginning of a game trilogy planned for the next three years.
Century: Spice Road will be the first in a trilogy of related games, created by Emerson Matsuuchi (Specter Ops, VOLT: Robot Battle Arena). All three games in the Century Trilogy will explore commerce and trade through history, using hand-management and deck-building style game mechanics. Spice Road focuses on the spice trade across Asia and the Middle East during the 15th Century.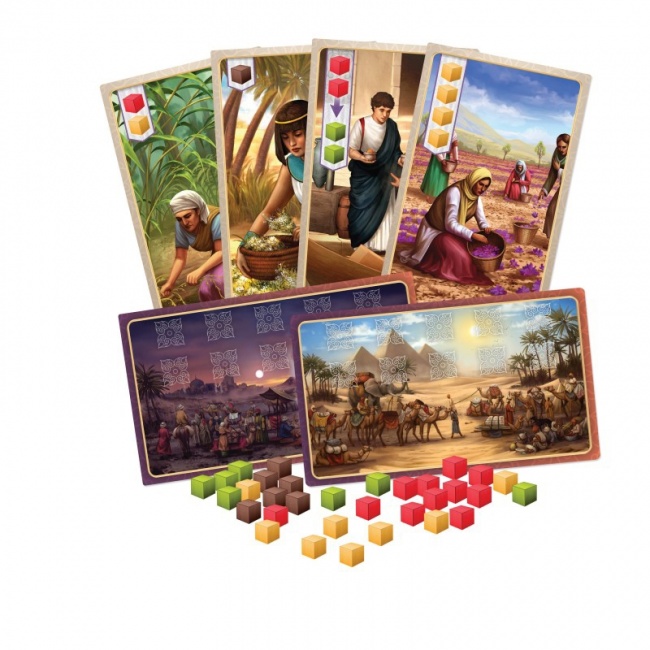 The game includes 94 cards, 105 wooden cubes, 4 plastic spice bowls, and 20 gold and silver tokens, and features artwork by Fernanda Suarez (
Dead of Winter
,
Ashes: Rise of the Phoenixborn
). MSRP is $39.99.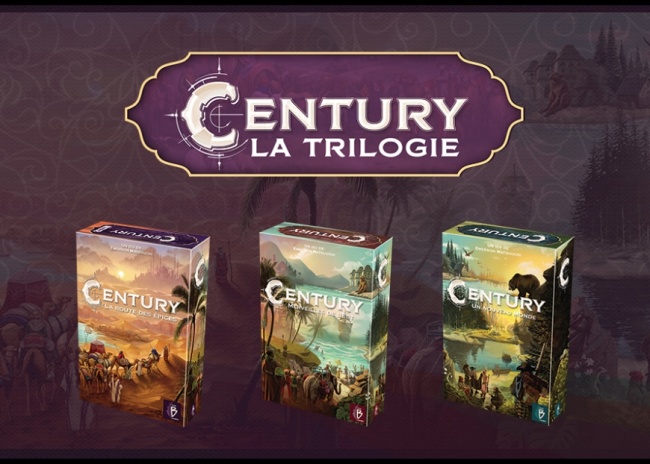 All games in the series will be playable as stand-alone games, or as fully-compatible expansions for each other. Plan B intends to release one game every year in 2017, 2018, and 2019. The other two games in the trilogy are tentatively titled
Century: Wonders of the East
and
Century: A New World.
ICv2 recently spoke with new company Plan B to learn more about the company's history and plans (see "F2Z Team Had a Plan B").