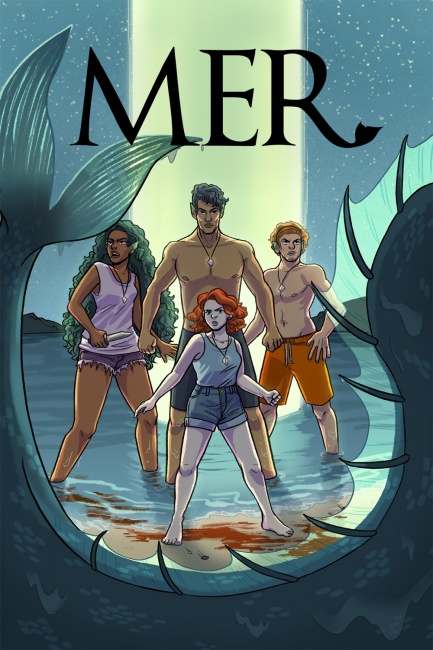 Lion Forge Comics has announced the first two original graphic novels for 2017 that will be published under its newly refocused teen imprint, Roar Comics.
Lion Forge announced two new imprints for 2017, Catalyst Prime for superhero titles and CubHouse for younger readers, at New York Comic Con last fall (see "Lion Forge Announces Two New Comic Book Imprints"). Its existing youth imprint, Roar Comics, will now be dedicated to created comics for the YA audience.
Mer is by Joelle Sellner (Punky Brewster, Saved by the Bell) and Abby Boeh. The story is a twist on legends of mermaids, where Aryn, a teenage girl, is attempting to adjust to live in a new town after the death of her mother. Aryn is making friends, and is even flirting with a really cute guy. But there are dark forces at work, that may involve her new crush, and the fabled kingdom of Altlantis. The 6" x 9" 128-page graphic novel has an MSRP of $14.99. Release is planned for April.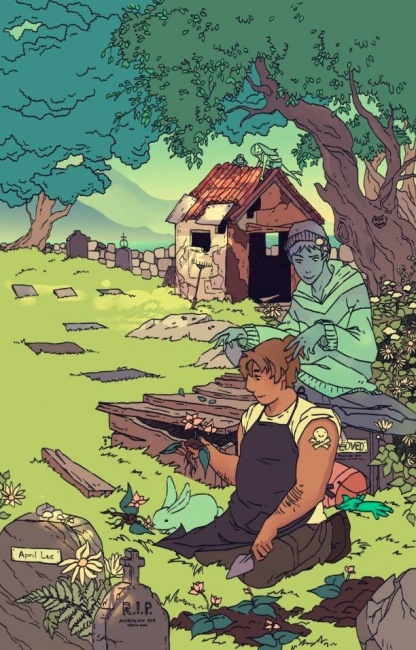 The original graphic novel
Taproot
by Keezy Young was announced by Lion Forge's Roar Comics and CubHouse comics senior editor Andrea Colvin (see "
Lion Forge Adds Senior Editor for Roar
") in
PW
last week. The plot is both a ghost story and a queer love story. Blue is in love with his best friend Hamal, he also happens to be dead. It's a good thing Hamal can see ghosts. Release date and MSRP were not announced.
Colvin said in the interview that Lion Forge plans 15 – 20 titles/properties for both the Roar and CubHouse imprints. The releases for CubHouse will include graphic novels, picture books and comic series. The Roar titles will include both graphic novels and series. "Our CubHouse content will be more fun, and infused with a lot more humor, in general, than the Roar content, which is likely often to have a stronger, and sometimes darker, emotional core (though certainly not devoid of humor!)," Colvin told PW. "Both lines will publish nonfiction—both memoir and topics of interest to the educational market—and both will publish ongoing monthly comics series as well as original graphic novels and graphic novel series."