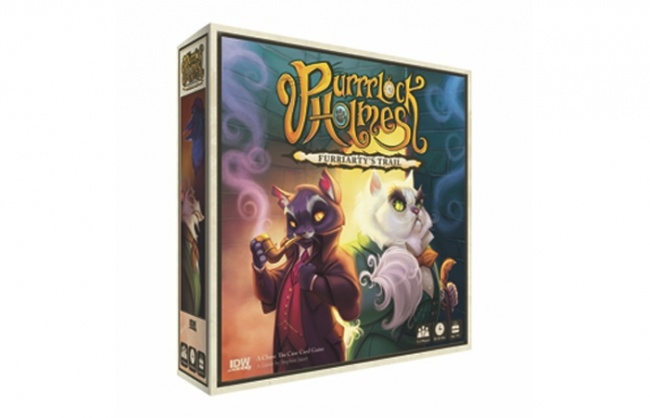 IDW Games is putting a rather furry twist on the deduction game with its upcoming release,
Purrrlock Holmes Furriarty's Trail
, releasing in June.
The players are new inspectors at "Scotland Pound," tasked with tracking down the members of the notorious Furriarty's gang. Along the way, they will assist the famous detective Purrrlock Holmes, who alone can foil Furriarty's plans and bring him to justice.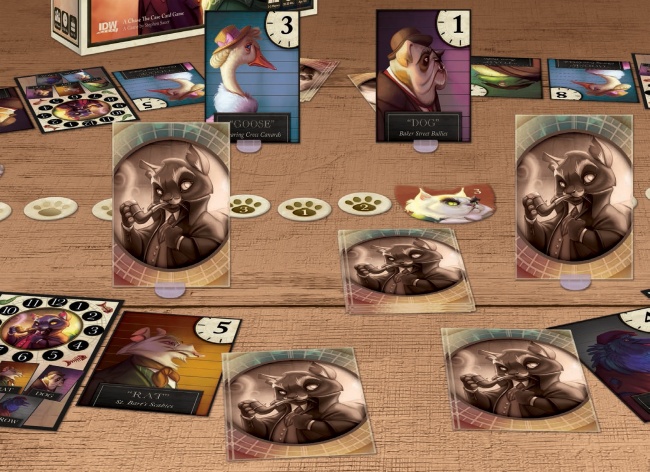 Purrrlock Holmes
is a deduction card game created by Stephen Sauer (
The Walled City: Londonderry & Borderlands
,
Caffeine Rush
), featuring anthropomorphic art by Jacqui Davis (
Euphoria: Build a Better Dystopia
,
Steam Time
). The game includes 60 clue cards, 5 player boards, 5 card stands, and 20 tokens. The game is intended for 2 to 5 players, ages 10 and up, and plays in about half an hour. MSRP is $24.99.
IDW Games' parent company, IDW Media Holdings, recently released a favorable profit report for last year's fourth quarter (see "IDW Profits Up").