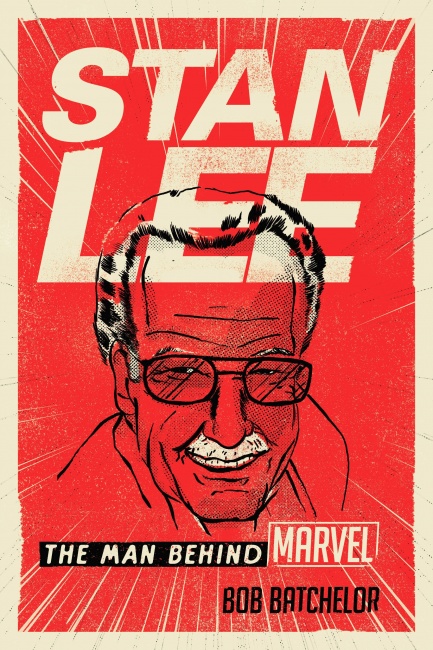 Academic publisher Rowman & Littlefield will release a new biography of Stan Lee by cultural historian Bob Batchelor.
Announced via LinkedIn, the biography will chronicle Lee's early life though his early days as an editor at Marvel Comics. After working in the comics industry for decades, Lee decided to go for broke and began co-creating a new stable of heroes, including the Fantastic Four, Spider-Man, Iron Man, the Avengers, and the X-Men. Batchelor examines Lee's works in detail, including the 1960s comics that made Marvel rise above other publishers. He also chronicles the risks Lee took to get his characters published, and the efforts he made to make comic books part of mainstream culture throughout his career. Finally, he examines how Lee changed American culture and became a central figure in American entertainment history.
The 240-page hardcover will release on September 15. MSRP is $22.95.
Batchelor has written or edited more than two dozen books on popular culture, mass communications, and American literature. He is the founding editor of The Popular Culture Studies Journal, and is a member of the editorial advisory board of The Journal of Popular Culture. Batchelor is currently a visiting assistant professor of Strategic Communication at Miami University in Oxford, Oh.