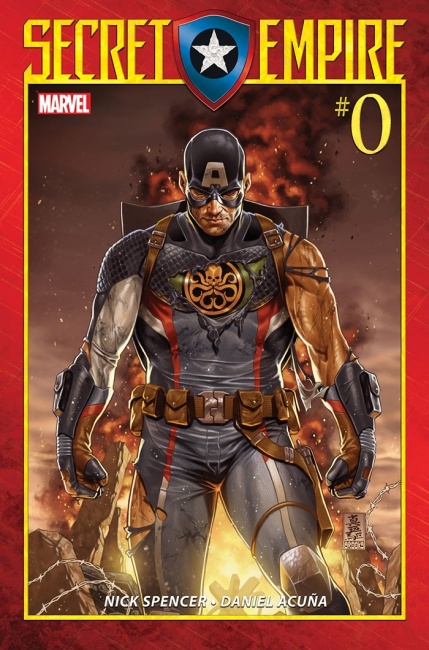 The solicitation for
Secret Empire
#0 has revealed more details about the upcoming showdown between Captain America and the rest of the Marvel Universe.
Secret Empire #0 will hit stores on April 19, clocking in at an oversized 48 pages with an MSRP of $4.99. The nine-issue limited series is written by Nick Spencer, and Daniel Acuna illustrates issue #0. Mark Brooks provides the regular cover, with variants from Ron Frenz (1 variant for every 20 copies ordered), Rod Reis (1 variant for every 50 copies ordered), and Elizabeth Torque (no restrictions).
The issue finds Captain America, agent of Hydra, in a position to enact Hydra's plans, and the Avengers, the Champions, the Guardians of the Galaxy, the X-Men, and the rest of the Marvel Universe will have to face Steve Rogers' shattering betrayal (see "The Marvel Universe Vs. Captain America").