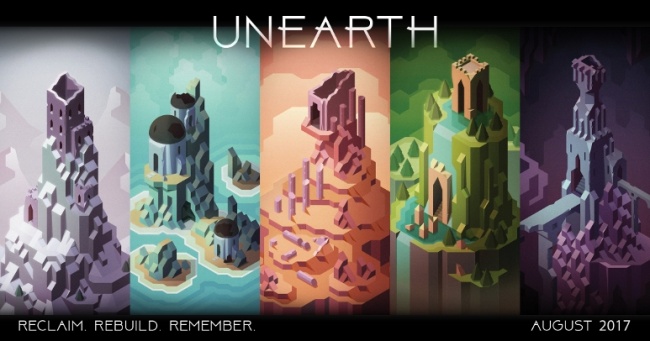 Brotherwise Games, publisher of hit card game
Boss Monster
(see "
Sci-Fi Tech Invades 'Boss Monster
"), will launch
Unearth
, a "dice placement game," in August. The game uses the tag line -- "Reclaim. Rebuild. Remember." – which describes a game in which players try to claim ruins, build places of power, and restore the past glories of ancestors who built great cities across the world. In order to do so, the tribe must explore forests, deserts, islands, mountains, and caverns.
Players take turns rolling and placing five dice (3 six-sided, 1 four-sided, and 1 eight-sided), which collectively represent tribes of Delvers, one led by each player. High rolls help players claim Ruins, while low rolls help layers collect Stones, which can help restore Places of Power.
The game for 2-4 players Is designed by Jason Harner and Matthew Ransom.