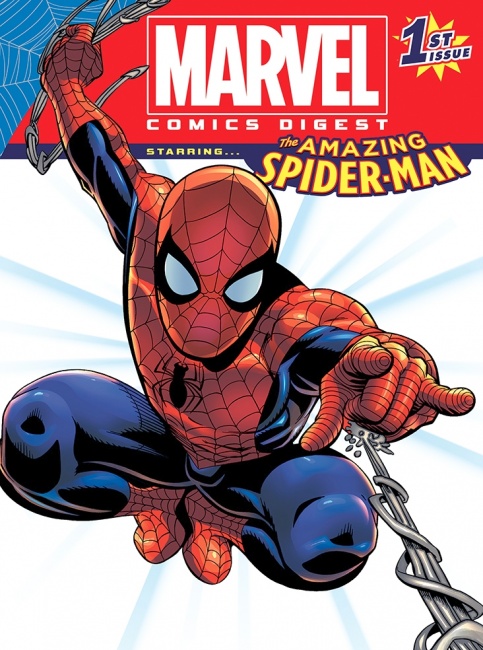 Marvel Entertainment and Archie Comics announced a partnership to create and distribute new
Marvel Comics Digests
for comic shops, newsstands and big box retailers.
Archie Comics will publish six Marvel digests a year, with four planned for 2017. The collections will include stories from various eras and will include Marvel's most well-known heroes. The first issue Marvel Comics Digest: Starring The Amazing Spider-Man will feature takes of Spidey and the Avengers. Future digests will focus on Iron Man, Hulk, Thor, Black Widow, Spider-Man, Wolverine, and the X-Men.
"Working closely with Archie, Marvel is beyond excited to continue its reach and exposure level as we offer our retailer partners, local comic shops and large chain retailers, a new, fun, and easily digestible way to dive into the Marvel Comics Universe and produce life-long fans," said Marvel SVP Sales & Marketing David Gabriel.