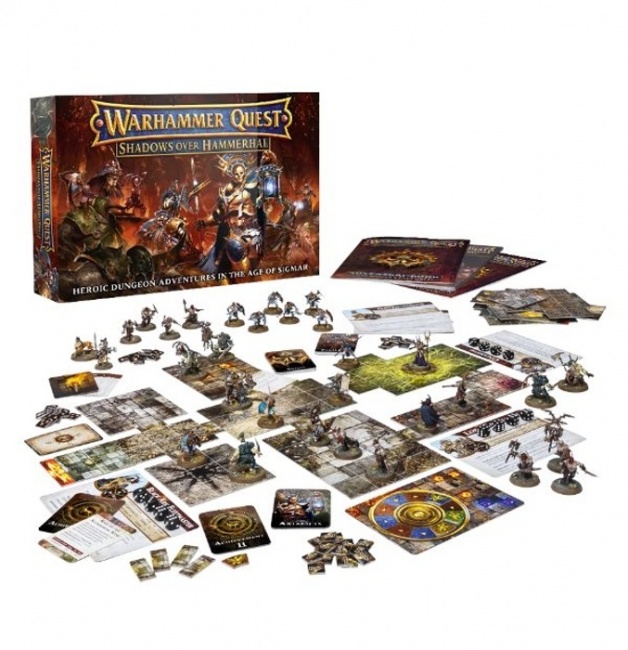 Games Workshop will release the sequel to its bestselling fantasy roleplaying board game
Warhammer Quest: Silver Tower
this month.
Warhammer Quest: Shadows Over Hammerhal
will be released on February 25.
Warhammer Quest: Silver Tower,
released last May (see "
GW Pulls 'Warhammer Quest' From Its Vaults
"), was Games Workshop's bestselling product in North America in 2016, a company spokesperson told ICv2 at New York Toy Fair.
In
Shadows Over Hammerhal
players take the role of heroes who have been brought together to hunt down and nullify a plot set in motion by the Chaos Sorcerer Lord Redomir, deep underneath the sprawling city of Hammerhal. Over a series of adventures, players quest in the dungeons and catacombs below the city, led by a gamemaster, level up their characters and confront Lord Redomir.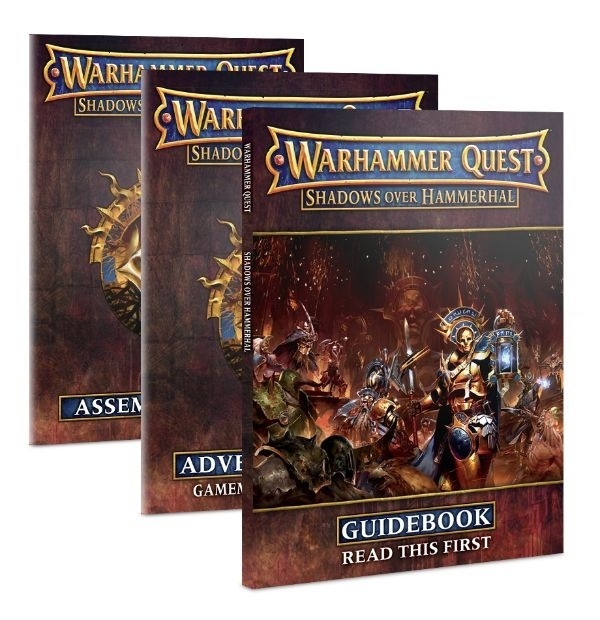 The box contains 31 miniatures, a guidebook, an adventure book for the gamemaster, 18 double-sided board sections, 55 cards, 12 dice and various counters and markers. The game is compatible with
Warhammer Quest: Silver Tower
Hero Cards, miniatures, or rules. The game is for 2 - 5 players. MSRP is $150.00.