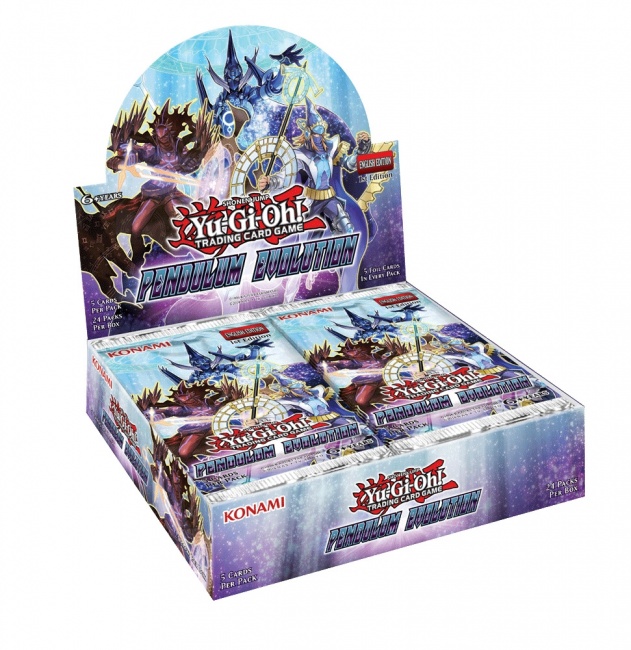 Konami Digital Entertainment has revealed the next expansion for the
Yu-Gi-Oh! Trading Card Game
. The
Pendulum Evolution
booster expansion will hit the streets on June 23.
Building on Maximum Crisis, the new expansion offers up powerful Pendulum Monsters to serve the dragon Supreme King Z-ARC, as well as new, faster ways to summon that potent creature. New Magician type monsters are also featured, with effects that take place as they are destroyed.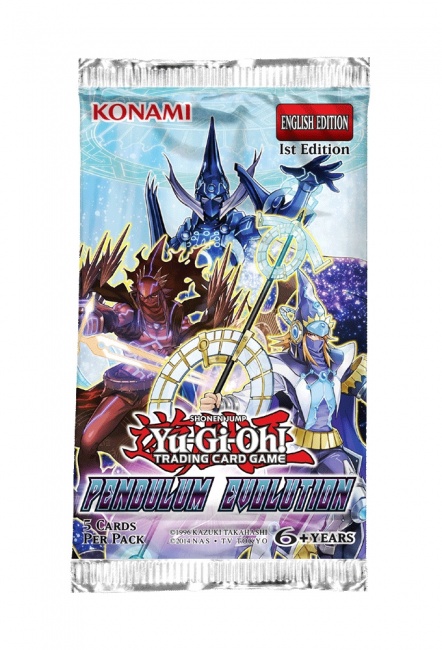 Pendulum Evolution
will be an all-foil set, and includes both new cards and popular cards inspired by the Pendulum Monster era of the animated series. Each five-card booster pack will have a mix of Ultra Rare and Super Rare cards. Packs will be sold in 24-pack displays.
This expansion follows Dimensional Guardians, releasing in late May (see "'Dimensional Guardians' Joining 'Yu-Gi-Oh!'"). Earlier this month, Konami announced a new system for awarding invitations to its World Championships this year (see "Konami Offers New Method for Invitation to 'Yu-Gi-Oh!' World Championship").