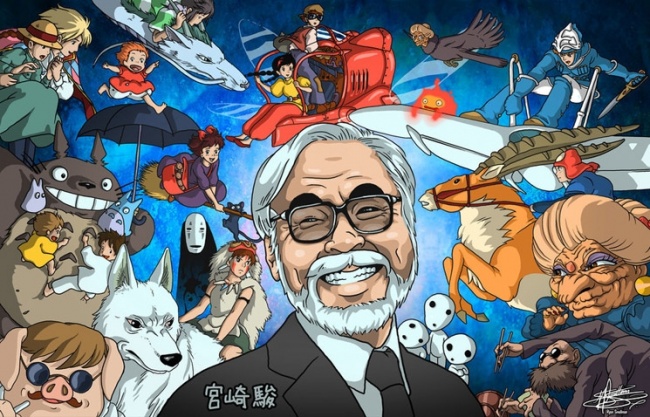 Hayao Miyazaki, the beloved Japanese animator and head of Studio Ghibli, is coming out of retirement to work on a feature length film
ANN
is reporting via
47News, Japan Press Network
.
Miyazaki, whose work includes widely-adored anime like Nausicaä of the Valley of the Wind, My Neighbor Totoro, Kiki's Delivery Service, Princes Mononoke, Spirited Away, and Ponyo, announced his retirement in 2013 with the release of The Wind Rises (see "Miyazaki Is Retiring").
The now-76-year old director didn't stop work entirely: he began work on a CG short called Kemushi no Boro (Boro the Caterpillar) for the Studio Ghibli museum in Tokyo (see "Hayao Miyazaki Working On New Anime Film"). But during Owaranai Hito Miyazaki Hayao (The Man Who Is Not Done: Hayao Miyazaki) a television special that aired in November, the acclaimed director indicated that he wanted to make longer films again. The special also revealed that Miyazaki was dissatisfied with the abbreviated length of Boro, and he proposed expanding the film to feature length.
Studio Ghibli producer Toshio Suzuki divulged the news about Miyazaki's return during an event in the United States this week. Suzuki even showed storyboards for the new work, but it is unknown whether the work is Boro or another story entirely.