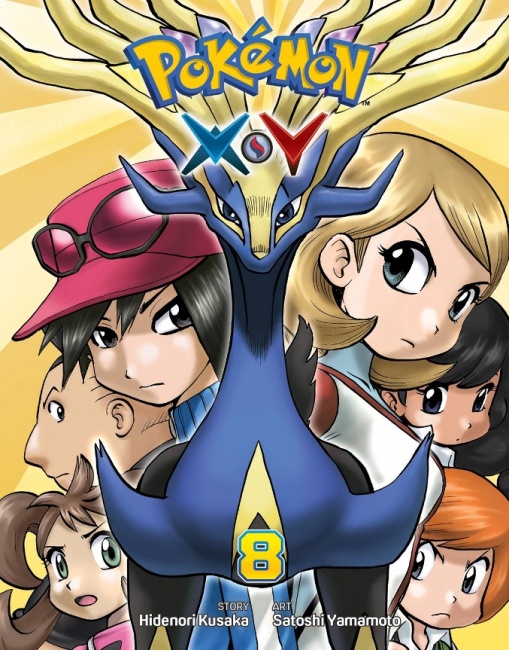 Pokemon
was the #1 manga franchise on ICv2's Top 10 Manga Franchises chart for Fall 2016 (September – December). With over 90 volumes of the various titles in print, VIZ Media had a lot of material to take advantage of the huge interest in Pokemon in 2016 (see "
ICv2 Interview: VIZ's Kevin Hamric
"). Among factors driving interest in the property were a Super Bowl ad, the 20th Anniversary publicity and product streams, the launch of the new
Sun
and
Moon
video games, and of course, the launch of the
Pokemon Go
mobile game last summer.
This chart of the ICv2 "Top 10 Manga Franchises" reflects sales in all channels for Fall 2016. The "Top 10" chart is based on data from both the comic store and book channels, aggregated by character or property to determine the Top Franchises in the comics business. Because it looks at both channels for graphic novels, which target a broad range of consumers across demographic groups, and aggregates info by property, the ICv2 Top 10 Graphic Novel Franchise charts give the best picture of the properties that are driving sales in the U.S.
Top 10 Manga Franchises – Fall 2016

Rank

Title

Publisher

Genre

1

Pokemon

VIZ Media

Shonen

2

Attack on Titan

Kodansha Comics

Shonen

3

Tokyo Ghoul

VIZ Media

Shonen

4

Naruto

VIZ Media

Shonen

5

One-Punch Man

VIZ Media

Shonen

6

Fairy Tail

Kodansha Comics

Shonen

7

One Piece

VIZ Media

Shonen

8

Dragon Ball/DBZ

VIZ Media

Shonen

9

Black Butler

Yen Press

Shonen

10

The Legend of Zelda

VIZ Media

Shonen

Note: Includes all channels