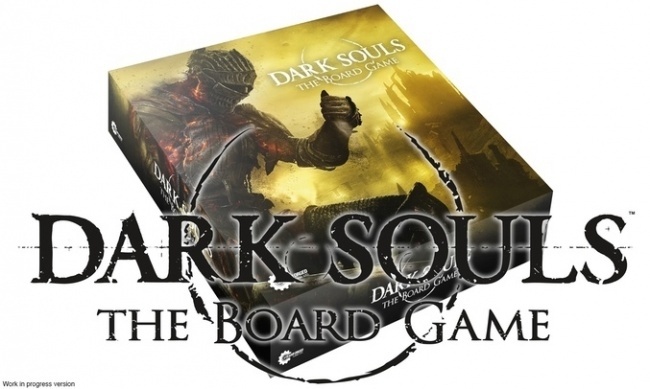 At Toy Fair, Steamforged Games was showing off figures from the highly anticipated
Dark Souls: The Board Game.
Dark Souls: The Board Game is a dungeon-crawl style board game using the unique imagery and themes from the Namco Bandai Games action role-playing video game Dark Souls (see "'Dark Souls: The Board Game'"). The game was funded via Kickstarter, in a campaign that raised $5,469,392 in May 2016, currently the #2 Tabletop Game Kickstarter on ICv2's chart (see "Top 10 Tabletop Game Kickstarters"). The game is currently shipping to backers, with an April 21 trade release planned.
In the gallery below are images of Titanite Demon, Dancer of the Boreal Valley, Silver Knight, Sentinel, Hallow, Swordsmen, and Knight as well as pictures of game cards.