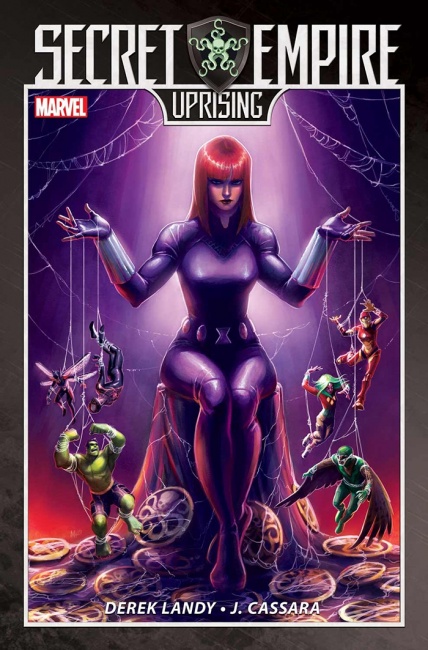 Secret Empire
will pit Captain America against the Marvel Universe, and a pair of one-shot tie-ins will help set the stage for the fight.
Writer Derek Landy (Skulduggery Pleasant) and artist J. Cassara (New Avengers) put Black Widow in charge of a dark ops team made up of the younger heroes of the Marvel Universe -- Miles Morales, a.k.a. Spider-Man, Ironheart, Wasp, Amadeus Cho, Falcon, and more -- in Secret Empire: Uprising. The one-shot bridges issues #3 and #4 of the main series and will be in stores on May 31.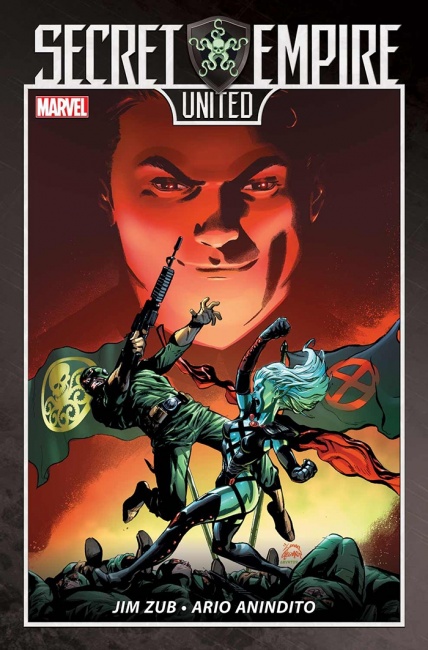 In
Secret Empire: United
, written by Jim Zub (
Thunderbolts
,
Uncanny Avengers
) and drawn by Ario Anindito (
Uncanny Inhumans
,
Venom: Space Knight
), Hydra agent and head of S.H.I.E.L.D. Steve Rogers revels in the peace he has forced upon the world, but his leadership is brought into question when Emma Frost leads a contingent of mutants in rebellion against him. The book hits stores June 14.
The main event kicks off on April 19 with Secret Empire #0 (see "'Secret Empire' #0"). The first issue of the nine-issue miniseries is out May 3 (see "The Marvel Universe Vs. Captain America").