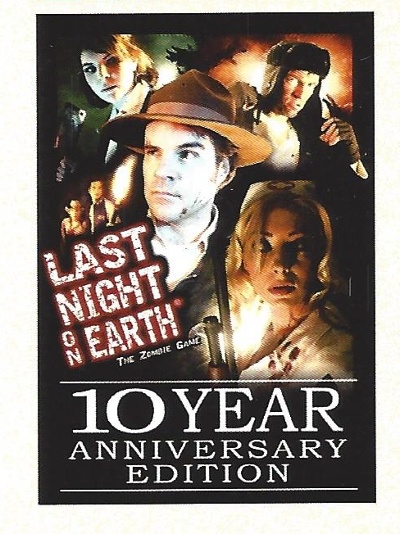 Flying Frog Productions revealed its plans for 2017 at the GAMA Trade Show, including the
10th Anniversary Edition
of its hit title
Last Night on Earth
and a number of expansions for
Shadows of Brimstone.
In the Autumn, Flying Frog's zombie apocalypse game will be revisited with the new Last Night on Earth 10th Anniversary Edition, which will be produced as a deluxe limited version of the game. This boxed set will include eight heroes, including new playable versions of the original Townsfolk, along with a plastic Old Truck model, plastic pieces for several of the game markers, new scenarios, and an updated and expanded rulebook that includes rules for fire and the experience system introduced in the Timber Peak expansion. MSRP is $99.95.
Supporting the new edition will be the Last Night on Earth Hero Pack Two, with an MSRP of $24.95.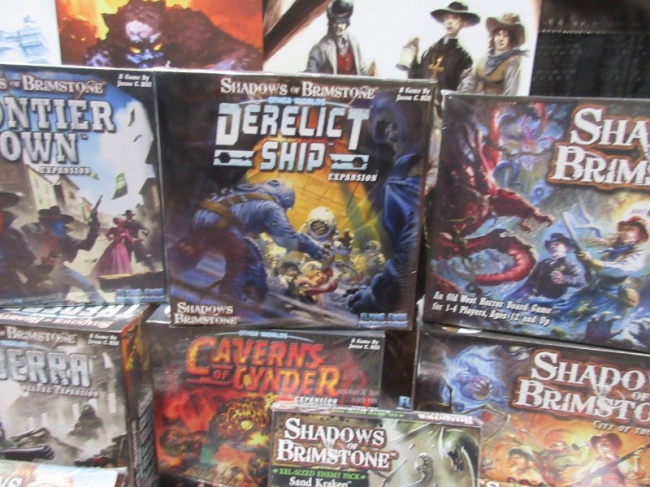 Flying Frog's other announced releases are all expansions for
Shadows of Brimstone
:
Derelict Ship—OtherWorld Expansion will be the first release, scheduled for May. This expansion is set in deep space aboard an abandoned spaceship now inhabited by shambling Necronauts, automated defenses, and robotic drones. It offers six new missions, 12 minis, 18 new map tiles, and new game cards. MSRP is $64.95.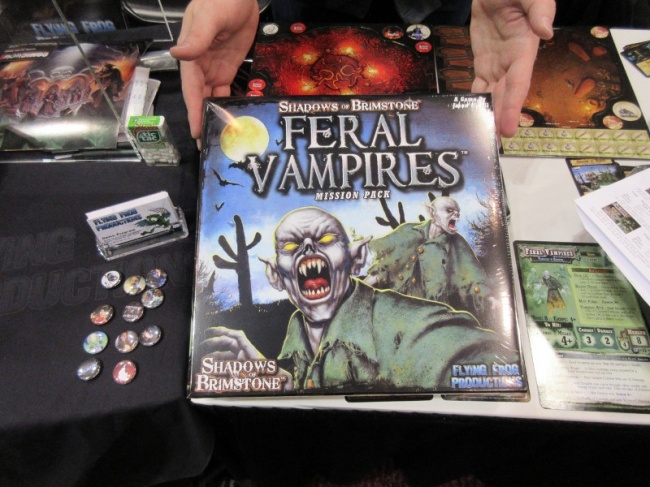 The
Feral Vampires Mission Pack
includes six large Feral Vampire minis, a new map tile, 40 new cards, and four new missions. MSRP is $39.95. Release is planned for October.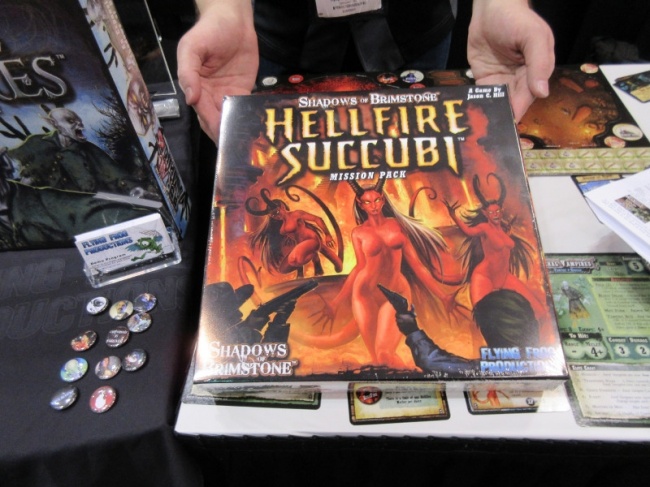 In November, the
Hellfire Succubi Mission Pack
, featuring a half dozen seductive demoness minis, a new objective room map tile, 40 new demonic-themed cards, and four new missions will release. MSRP is $39.95.
Last year saw a host of new Shadows of Brimstone expansions as well (see "Eight New 'Shadows of Brimstone' Expansions").