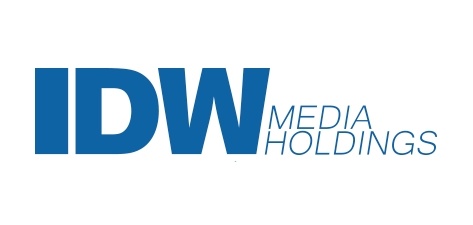 Sales by IDW Media Holding's publishing division, which includes IDW Publishing, Top Shelf, and IDW Games, were up 20% for the quarter ended January 31 to $7.46 million, according to the IDW Media Holdings quarterly report. But profits for the division were down 79% to $58,000 for the quarter.|
The sales increase of $1.37 million was due to "strong titles, including the
March
book series," and an increase in IDW Games revenue of $186,000 (the
Teenage Mutant Ninja Turtles board
game was mentioned as a revenue driver), partially offset by reduced licensing revenue, which was down $212,000; reduced digital revenue, down $69,000 (which it said was timing related); and other minor changes.
The big hits to profits came from a reduction in gross margin (which it tied to the increase in
March
sales), and to increases in selling, general, and administrative expenses of $543,000, which included an increase of $225,000 in non-cash compensation.
The star division was IDW Entertainment, which contributed sales of $3.3 million vs. $37,000 in the same quarter last year, and a profit of $686,000, a swing from a $153,000 loss in the year ago period. The change was due to delivery of episodes of
Wynonna Earp
and
Dirk Gently
during the period.
CTM, the company's distributor of tourist information, had a rough quarter, producing a $506,000 loss due to a decline in revenues which it tied to "major accounts' insolvencies and Broadway show closings" and other causes, coupled with an increase in expenses.
Overall, IDW Media Holdings' quarter showed strong improvement, with a 39% increase in revenues and a net income of $127,000 vs. a $92,000 loss in the year ago period.