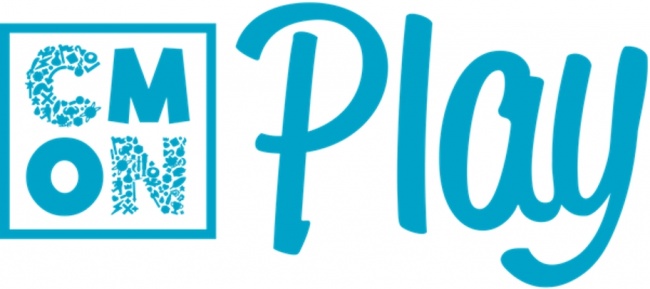 At the GAMA Trade Show, CMON Limited revealed CMON Play, its new retail program for brick and mortar stores in North America. The program includes access to Game Night Kits, Demo Copies, Pre-Release Kits, and Kickstarter Retail Pledges.
"Throughout the creation of the CMON Play program, retailers, their stores, and their customers have been front-and-center in our minds," said CMON's Marketing Director Ruby Nikolopoulou. "They are the cornerstone to our industry, and CMON Play give us a chance to connect with them and support them in exciting, new ways."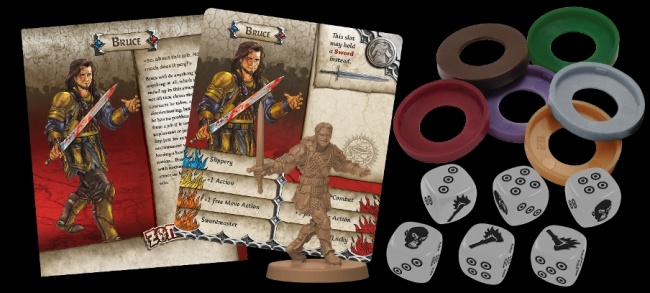 Game Night Kits will be available periodically for stores to run events for popular CMON games including
Zombicide: Black Plague, Blood Rage, Potion Explosion
, and
Bloodborne: The Card Game
. The first kit will be available in June, beginning with
Black Plague
, with new kits being released every two months. The kits will offer game content that has not been previously released. The
Black Plague
kit includes a Nightmares 3-mission mini-campaign, 14 Bruce miniatures, 14 Bruce dashboards, 26 custom iron-colored dice, 14 base counter packs (containing 1 purple, grey, red, brown, beige, and green base counters each), 2 rules leaflets, a game night poster, a CMON Play retailer sticker, and a welcome letter. Running events allows stores to earn points that can be spent through CMON at a later date.
Pre-Release Kits allow retailers the ability to sell new titles two weeks before any non-CMON Play store or online retailers. The first game included in this program will be The Godfather: Corleone's Empire designed by Eric M. Lang (see "Eric Lang's 'Godfather' Board Game"), which will pre-release on July 14. The Pre-Release Kit contains three copies of the game.
CMON is offering stores demo copies of its core games at an increased discount. The specially marked demo copies can be used for customer demos, to familiarize staff with gameplay, or put in the store's game library. CMON allows stores to purchase one copy of each game per location each year. (The program year runs from April 1 through March 31.)
The CMON Kickstarter Retail Pledge program offers retailers a chance to preorder popular titles like Rising Sun (see "CMON Reveals Eric Lang's 'Rising Sun'"). Retailers join the Kickstarter by contacting the CMON Sales Department, and can pledge at the core pledge level (which includes Kickstarter exclusives and stretch goals as applicable) in increments of 6, 9, and 12, as well as having access to optional buys. Retailers must pay a deposit towards the Kickstarter order, with the remaining balance due just before product ships. Retailers can use this as a preorder tool with customers, having them also pay a deposit on the game at the time of order.
CMON will also provide advertising content to CMON Play members that can be used on social media, store websites, and more. CMON will have members' stores posted in its "Stores & Events" section on its website.
CMON Play members must participate in a minimum of three offers per calendar year. (The program year runs from April 1 through March 31.) This may include any combination of Game Night Kits, Demo Copies, Pre-Release Kits, or Kickstarter Retail Pledges.
Retailers can sign up for the program on the CMON website, or by talking to their sales representative at ACD, Alliance, GTS, PHD, or Southern Hobby distributors.