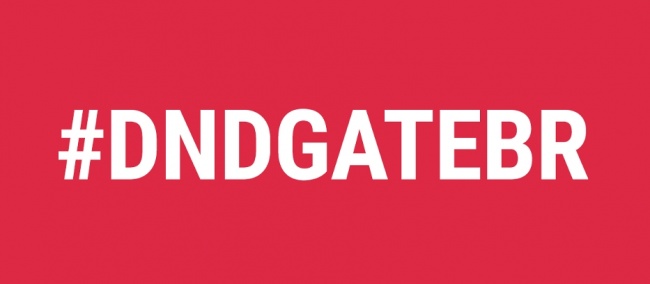 Gale Force Nine will delay the release of the Portuguese edition of
Dungeons & Dragons
until it can investigate alleged problems with the Brazilian licensee.
Last week, Wizards of the Coast and Gale Force Nine announced plans to translate
Dungeons & Dragons
Fifth Edition into multiple languages though the use of local market partnerships in various countries (see "
Parlez-Vous 'D&D'?
"). A dispute erupted among several Brazilian publishers over the rights of the publisher Fire on Board being awarded the rights to print local language copies in Brazil.
John-Paul Brisigotti, CEO of Battlefront Group, which owns GF9, issued a statement on the company's website. "Gale Force Nine has been working for over a year on our plan to publish localized language versions of
Dungeons & Dragons
Fifth Edition products. Throughout the process, we met and considered many partners around the world based on the same criteria: a passion for the material and a commitment to deliver the complete plan. We wanted to offer every country the entire
D&D
Fifth Edition experience and the partners we have chosen to work with will be doing just that."
"Currently, we are speaking with all parties involved in Brazil to sort out the situation. Our goal is to ensure fans can enjoy the products in their local language of choice and we are committed to supporting those fans and their community. As such our product release plans for this market are on hold until we ​fully investigate and ​hopefully resolve th​is issue. We apologize to
D&D
fans in Brazil for any delay this may cause but we'll do our best to have a solution in place soon."
Brazilian publisher Fire on Board Jogos was named the Portuguese language edition translation partner for Brazil in the original announcement. By the end of the day, three other companies – RedBox, Meeple BR Games, and Rigo logistics company – came forward stating they had entered into a joint venture -FMR- to produce and publish the Portuguese edition of
D&D
with Fire on Board. Both
Redbox
and
Meeple BR
posted statements condemning Fire on Board's actions and posting correspondence supporting their assertion that the joint venture had been in the works for over a year, before Fire on Board cut ties and signed a deal with GF9 independently. Fire on Board CEO Joao Barcelos
maintains
that the proposed agreement was never formalized.