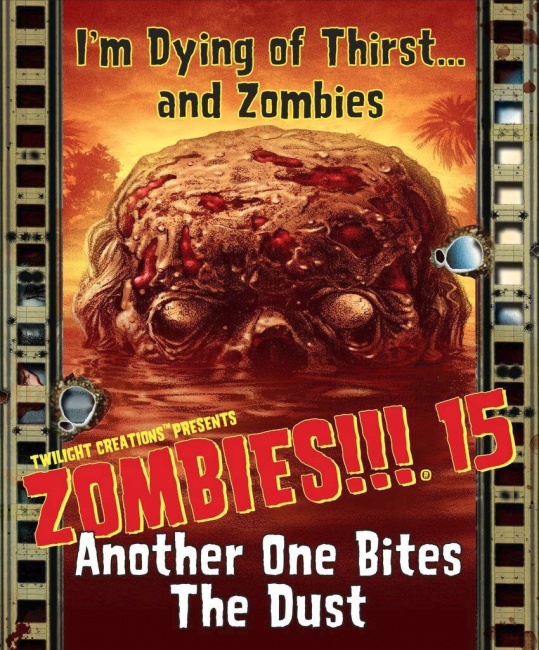 The venerable zombie-survival horror board game from Twilight Creations,
Zombies!!!
will soon receive its 15th expansion set with the release of
Zombies!!! 15: Another One Bites the Dust
, scheduled to release in April.
Designed by
Zombies!!!
co-creator Kerry Breitenstein,
Another One Bites The Dust
moves the franchise out of the city and into the open deserts of the American Southwest. As the players wander in the desert, they will have to worry about dehydration as well as hordes of mindless zombies. The ultimate goal of this cross-country trek is the city of Las Vegas, hopefully free of the zombie scourge by the time the survivors arrive.
Zombies!!! 15: Another One Bites the Dust
will include 15 new map tiles, a 32-card event deck, and water tokens. As an expansion, it requires a copy of the base game to play. MSRP is $15.99.
The expansion is intended for games with 2 to 6 players, ages 15 and up. Playing time is 60 to 90 minutes.
Mayfair Games acquired a controlling share of Twilight Creations last summer (see "
Mayfair Takes Over Twilight Creations
"). This will be the first new
Zombies!!!
title since the merger.