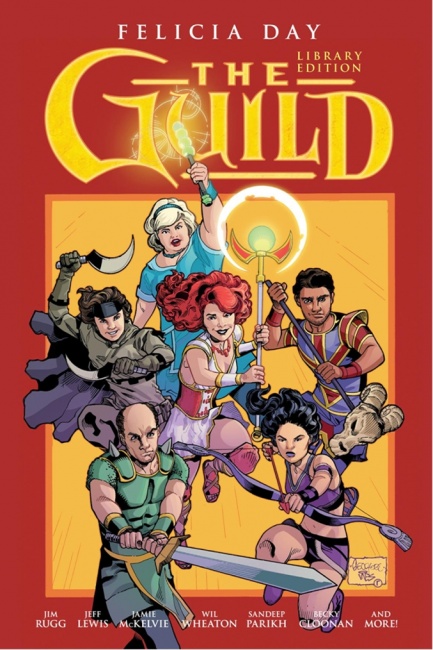 Dark Horse Comics will release
The Guild Library Edition Vol 1 HC
, collecting the comics based on Felicia Day's web series
The Guild,
on July 19.
The Guild was a comedic web series created and written by Day that began on YouTube in 2007 and ran on various online platforms until 2013. The show follows members of an online gamers' guild who play a fantasy MMORPG as they interact online and also deal with their real lives. Dark Horse began releasing a comic prequel series in 2010 that focused on Cyd Sherman.
The new Library Edition includes 34 pages of new comics (drawn by Mike Norton, Francesco Francavilla, and Naomi Franquiz), as well as a one-shot written by Day and Wil Wheaton focusing on Fawkes and the short Free Comic Book Day story by Day and Jonathan Case. The book includes The Guild #1-#3, The Guild: Vork, The Guild: Tink, The Guild: Bladezz, The Guild: Clara, and The Guild: Zaboo.
The 288-page, full-color, 8" x 12" hardcover has an MSRP of $49.99.