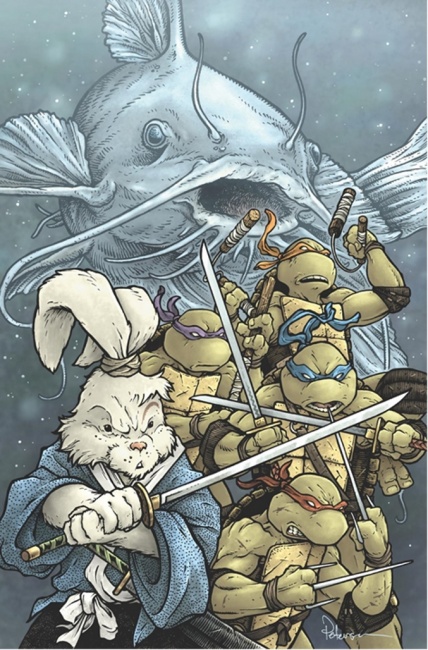 Usagi Yojimbo creator Stan Sakai will write and illustrate a one-shot cross-over story in which Miyamoto Usagi combines forces with the Teenage Mutant Ninja Turtles to take on the maniacal Jei and save Japan. David Petersen will contribute a variant cover.
The story will be published in July in traditional comic format and as a hardcover collector's edition, both with extras including layouts, pinups, character studies, and more.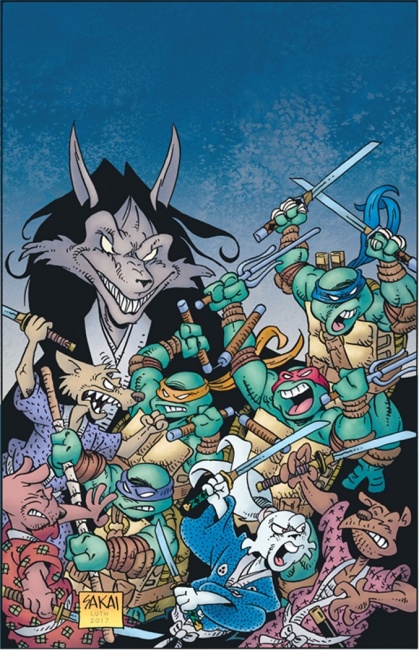 The characters have previously crossed over in comics, the
Turtles
TV series, and in the
Turtles
toy line, but their last comic crossover was 20 years ago. Both Teenage Mutant Ninja Turtles and Usagi Yojimbo were originally launched in 1984.
Click Gallery below for full size images.