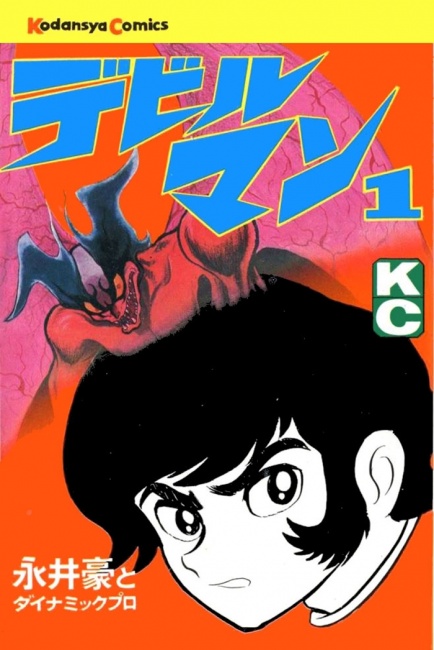 Seven Seas has added several licenses to their early 2018 lineup, notably Go Nagai's manga classic
Devilman
.
Seven Seas has acquired the license to both the original Devilman and the Devilman Vs. Hades manga series by Go Nagai. Zack Davisson, the acclaimed manga translator behind Showa and Kitaro, will translate both series.
Devilman: The Classic Collection was first released in 1972. Considered a classic of horror manga, it follows Akira Fudo, who harnesses the power of a demon to transform into Devilman. The first of two large-trim hardcover ominibi will release on March 6, 2018, coinciding with the debut of the Netflix original anime Devilman: Crybaby. MSRP is $27.99.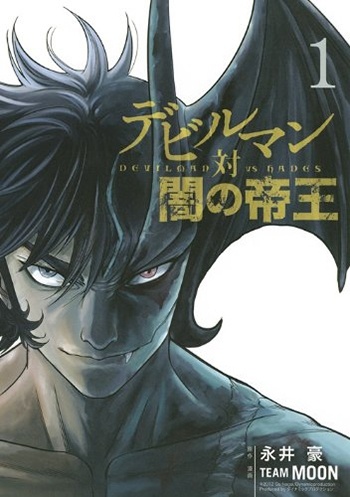 Devilman Vs. Hades
is a standalone sequel to the original series. Volume 1 of this softcover edition will be available February 13, 2018. MSRP is $12.99.
Giant Spider & Me: A Post-Apocalyptic Tale, an offbeat story about food and friendship between two very different species by Kikori Morino, gets its first North American release on February 20, 2018. MSRP is $12.99.
The following titles will be available starting in January 2018:
MaMaMa: Magical Director Mako-chan's Magical Guidance by OKAYADO (Monster Musume, 12Beast) follows Mako, who excels at magic but isn't so fond of men.
DNA Doesn't Tell Us (aka DNA wa Oshietekurenai) by Mintarou is set in a world where animals have taken on the appearance of human girls.
Sorry For My Familiar by Tekka Yaguraba follows a not-so-bright demon who has taken a human as her familiar.
Crisis Girls by Hiroaki Yoshikawa follows super cute girls who keep the peace in a city full of monsters.
High-Rise Invasion (aka Tenkuu Shinpan) by Tsuina Miura (Ajin: Demi-Human) and Takahiro Oba follows Yuri as she tries to flee an axe-wielding killer in a high rise.
Monopole Sharing by coolkyoushinja (Miss Kobayashi's Dragon Maid) focuses on Yata, a poor young woman who moves into a place with cheap rent and discovers her fellow occupants are monsters.
These releases will come on the heels of Seven Seas' late fall lineup (see "Seven Seas Adds Nearly Two Dozen New Titles")
(View the covers in the gallery below.)